Click on the link below to login to your child's personal learning book' using your username and password. You can find out more about what your child has been getting up to daily in school, remember you can also upload photos from home too.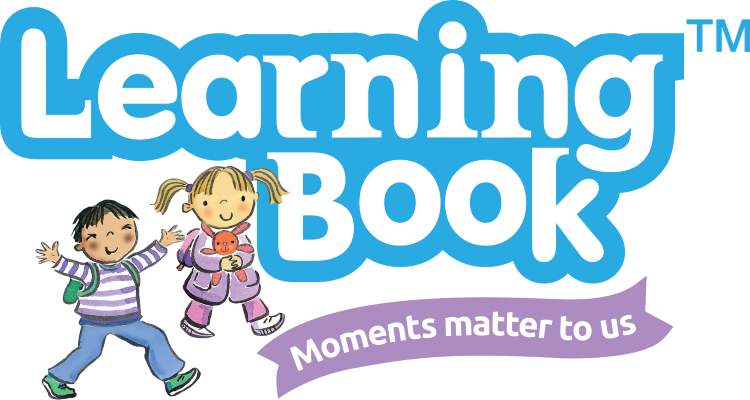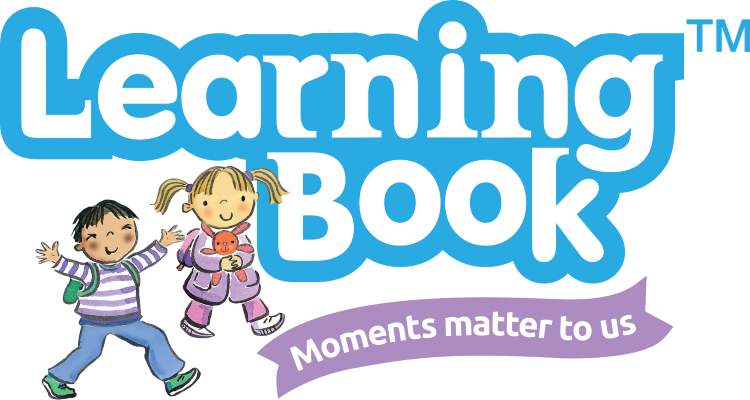 ReturnUrl=%2fBookhttps://mylearningbook.co.uk/Logon?ReturnUrl=%2fBook
Science week
We have had so much fun during national Science week, we have explored oranges floating and sinking, predicted what would happen to marshmallows when placed in the microwave for different lengths of time and explored bags full of water with a pencil stuck in, we thought it was amazing that no water came out! We have predicted investigated and talk about our findings each day.
New Story
After reading the Giant Carrot we also read The Enormous Turnip, this week we are creating our own Giant Vegetable stories, we have had lot of ideas about changing the vegetable, setting and characters. I can't wait to see the final stories
Football
We enjoy our weekly sessions with Stuart, this week we played a new game called islands and then had some mini matches, putting the skills we have been learning into practice.
Continuous Provision
We have enjoyed lots of independent learning activities this week, tasting different types of jam and then writing about our favourite, reading some new phase 3 words, writing about the turnip story, playing tricky word hammer bingo and much more! We love to learn in class 4.
Adding
We have been working really hard to practice our adding. We had number sentences on pegs and had to choose our favourite way to find the answer, by using the number line/ using items/ or drawing dots. Once we found the answer we p[egged our number sentence to the correct total.
Valentines cards
As part of our collective Worship this week we have been talking about the people we love, as was getting close to Valentine's day we all created our own cards to send to someone we love, most children sent them to their Mams or Dads.
PE GAMES
As part of our new topic in PE we have been playing lots of new games. We enjoyed moving in different ways through "gates" and then played follow the leader with a partner, all whilst balancing a beanbag on our head. We also played a game where you have to get rid of your bean bag and quickly find another. Our favourite game was sharks and fish, trying to catch our partner's tail if we were the shark, we all got very hot having so much fun and we noticed our hearts were beating much faster.
Giant carrot on the Ipad
We were set a challenge to independently create a picture from this terms Giant Carrot story using the doodle program on the Ipad, we had some super pictures!
Investigating veg
To link with our growing topic we carried out an investigation to find out more about root vegetables, we looked at their size, colour and tested if they could roll, we also read some fact finding sentences and wrote a sentence about what we has found out! Did you know worms like to nibble on the carrots underground?
Snow play
We enjoyed our afternoon of exploring the snow! We made dens to shelter in, counted how many flakes we could catch on our hands, wrote our name in it and some of us tried catching it on our tongues!
Chinese New Year
We enjoyed watching Amy cooking and trying some Chinese food
Porridge
As part of our healthy breakfast discussions this half term we helped Miss Foster t make some porridge, it was really easy! Then we tasted it with different toppings, like honey, sugar, raisins, banana and jam. Banana and honey was the favourite combination. We talked about why Breakfast is so important, as it gives us energy for the start of the day.
Pancakes
For our Shrove Tuesday celebrations we made and tasted pancakes! We also used the photos to write some instructions about how to make pancakes.
3d shapes
This week we have been learning about 3D shapes, we created some 3d shape characters and went on shape hunts around the class to find objects that were shapes we had been learning.
Can you find any 3D objects at home?
Ice Snowmen Experiment
We have had fun learning all about ice this week! First we created our own snowman from a plastic bottle, then we talked about Ice and what we already knew about ice, "its cold" "Its made like water" then we talked about how ice melts, children had lots of good ideas. Each child then picked a location they felt their ice cubes would melt the fastest. Some chose the heater, the cupboard, in the coatroom, under the table, by the window and outside in the garden. We kept checking on the ice cubes throughout the day, and discovered that the ice cubes on the heater melted first.
Little Red Riding Hood Puppets
Have a look at the fantastic puppets we made!! We worked in pairs to create our four main characters the wood cutter, the Wolf, Little Red Riding Hood and Grandma. We have been fantastic at recalling the story, using our story maps and actions to help. Ask your child if they can recall the story. Once upon a time...
This week to celebrate Epiphany, when the 3 kings arrived to see baby Jesus, we painted pictures, made collages and created crowns for ourselves to wear.
We had an Elf in Class 4 for the last 3 weeks running up to Christmas, he enjoyed helping us learn!
Testing plants
Today we predicted what might happen to our flowers in different types of water, with water, no water, pink water and orange water. We all made some good predictions! We will keep watching the flowers to see what happens.
Palm Sunday
We are beginning to learn about the story of Easter. Today we found out about Palm Sunday and how excited everyone was to see Jesus! We made our own palms to wave.
Growing
This half term our topic is growing, we have planted cress and beans to see how they grow. Our beans are in their own mini green houses, they are beginning to sprout already!
Egg and Cress
We used the cress we planted and some we bought from Morrison's to create some egg and cress sandwiches! We had to crack the egg and peel the shell before we could slice it and mix it with the mayonnaise and cress. We are getting much better at having a try of new foods!
Bee Bot
This week for ICT we used the bee bots and some vegetables to create an obstacle course for the bee bots to travel around. We practised using the different buttons first to remind ourselves how to turn and go backwards. We are getting much better at directing the Bee Bot
The Big School Bird Watch
We all had so much fun looking for birds on the yard, we spotted seagulls, pigeons, black birds and a sparrow. We worked in partners to record our results and kept recounting to check how many we had spotted. Before our bird watch we created some bird feeders and binoculars in preparation.
Carrot adding
We enjoyed using carrots to find a total.
Fruit chopping and tasting
On the independent table we were left some fruit and a chopping board, we had to chop the skin off our chunks of melon and cut down the plums to share with a friend. After we had chopped our fruit carefully we tasted it and then wrote some sentences about which one we had enjoyed and which ones we weren't keen on!
Veg print patterns
To reinforce our pattern learning we used chopped up veg to print some patterns, some chose a colour pattern while others made a size pattern, we were impressed when some children used three colours in their pattern!
Soup making and tasting
As this half term we have been reading the Enormous Carrot, Miss Foster decided to make us some vegetable soup! We watched Miss Foster add all of the ingredients as we had to stay away from the hot ring, as she added each ingredient we each wrote a list, whilst we waited for the soup to cook we were put into pairs and ordered the instructions for making the soup by reading lots of sentence cards. Some people had 2 bowls of the soup they enjoyed it so much!
Miss foster went shopping and she bought..
We enjoyed using the fruit and veg to find the total number of 2 sets. Some of us could find the answer by drawing dots and others chose to count the vegetables. We are trying hard to write a number sentence, using the + and = signs. We are still practicing our number formation as some of us keep writing numbers back to front.
Smartie
This week we celebrated Internet Safety day we read chicken chicken and once upon a time online. We also watched a presentation about Smartie the penguin and learnt a song, "before you click click, stop and think think think and tell someone" can your child remember how to stay safe online?
Adding
We used some coat hangers to find out the answer to some adding questions. We were able to count the two sets together to find the total number. Some of us could record our findings too.
Cheesecake
This week we enjoyed working with Miss Linton to make cheesecake. We created this as a snack that Little Red Riding Hood could take to Grandma's house. It is also one of our Phunky Food recipes, as it is healthy too. We enjoyed breaking up the biscuits using the rolling pin. We talked about using knives carefully to cut the fruit. Lots of children had a taste, we are getting much better at tasting new foods!
Counting
We have been practising counting sets of objects and matching them to the correct numeral. We counted items from Little Red Riding hood and were able to match picture cards to the number line that we had ordered.
Our new book this term is Little Red Riding Hood. When we came to school on Monday we found a basket full of food and a red cape, we decided it was Little Red Riding Hoods basket and then we found some footprints, we think the wolf scared Little Red Riding Hood and she accidently left the basket behind. We all wrote her a letter to let her know it was safe in Class 4. We also enjoyed creating our new characters during our craft afternoon.
We had a fantastic trip to Whinlatter, We all enjoyed making Christmas decorations from found objects around the forest. We visited the cafe and had a Christmas biscuit and a mug of hot chocolate. We had a picnic in our own yurt and then went on a hunt in the forest to find the Gruffalo!
We have enjoyed lots of Christmas learning activities this week. We all made our own reindeer from play dough! We have also been practising our 1:1 touch counting by adding buttons to our number snowmen.
To practice our writing skills we each designed a spider biscuit and wrote a list of the items we would need to make our spider, we enjoyed eating them!
We have had a very busy in Class 4 we have made some bread rolls just like the Little Red hen! We enjoyed tasting them with different types of jam! We could also order the instructions for others to follow! Then yesterday we had a visit from two hens! Some of us were brave enough to touch them!
To celebrate Diwali we watched a cartoon all about the story of Rama and Sita, then we also watched a Diwali fireworks display. We tasted some naan bread and popadoms, just like people eat Diwali celebrations. We all decorated our own candle holder, as Diwali is the celebration of light.
This week we have been reading the story of the here Little Pigs. As part of our Phunky Foods curriculum we created our own pig face bagels. We practice spreading the cheese spread with our knife and chopped some vegetables to make eyes, ears and a snout.
This week we have been reading the story of the here Little Pigs. As part of our Phunky Foods curriculum we created our own pig face bagels. We practice spreading the cheese spread with our knife and chopped some vegetables to make eyes, ears and a snout.
PE
In PE we have been practicing finding a space and moving in different ways, this week we practiced moving in different ways to travel along a bench. The children had some super ideas!
For computing we practiced using the paint program. We enjoyed drawing different pictures.
As part of our "myself" topic, we have been finding out all about our heart. We looked at a picture of our heart and talked about what it could be, we had some very interesting answers; some people thought it looked like a tree! We then read about our hearts in an information book, we found out that our heart is the size of our first! We then made our own stethoscopes using funnels and tubes to listen to our friend's heartbeat. We tested out what happened to our heartbeat when we sat down, walked and ran.
For Halloween we had lots of craft activities, we especially enjoyed creating pumpkin faces on oranges and working out how to attach a handle. Some of us made bats with moving wings using split pins.
This week we have been practising counting out am amount to match a number. We used pumpkin seeds to count and some spooky pictures too.
This week our number focus has been weighing. WE enjoyed weighing different types of blocks to find out which ones wouldn't blow down when the Big Bad Wolf came! We used the scales to weigh and children quickly recognised which side was heavy/light depending if that side went up o down.
Teeth cleaning
For this weeks "keeping healthy" topic, we have been talking about cleaning our teeth, every morning and every night. We enjoyed bringing our toothbrushes into class and practiced brushing our teeth using the timer.
Christening
This week after reading the story of Jesus being baptised by John, we carried out our own baptism. We had a priest, a Mam, a Dad, a Godmother and a Godfather. We also had a party afterwards to celebrate the baby being welcomed into the family of God.
Fruit Salad
This term we are talking about a healthy plate in our Phunky Food sessions. We have been trying to remember that we need to have 5 fruit and veg a day. We talked about different foods we can eat that are good for us, we thought a fruit salad was a great idea for pudding. We worked in groups to cut the fruit, we used our knives very carefully.
We have been learning about eating 5 fruits and even tasted some new ones!
Today we read the story of Jonah and the whale; we made a big whale picture and placed a photo of ourselves inside the whales tummy! We talked about how God is everywhere we go, watching and looking out for us, just like when he sent the whale to rescue Jonah.
We had a very successful first trip out of school today. We all sat and listened to the librarian reading us a Halloween story and then we got to select a book to take home with us!
This week the book we were reading from the bible "Josephs colourful coat," after reading the story we create our own Gingerbread Josephs and gave him a colourful coat! We then recalled parts of the story.
For our craft afternoon, we enjoyed creating characters from The Three Little Pig story. We used play dough to create pigs and each designed our own felt puppet!
Look at our fantastic choosing
This is our first PE session. We were super a getting our selves dressed and undressed. In the hall we practiced moving in different directions and finding space.
Fruit Kebab
Today we made fruit kebabs during our pattern lesson, we each used two fruits to make a simple repeating pattern.