Class 8
We now have a marking agreement in class 8. We talked about what pink and green means when marking work so that we know what to do when we get our work back to improve/look at.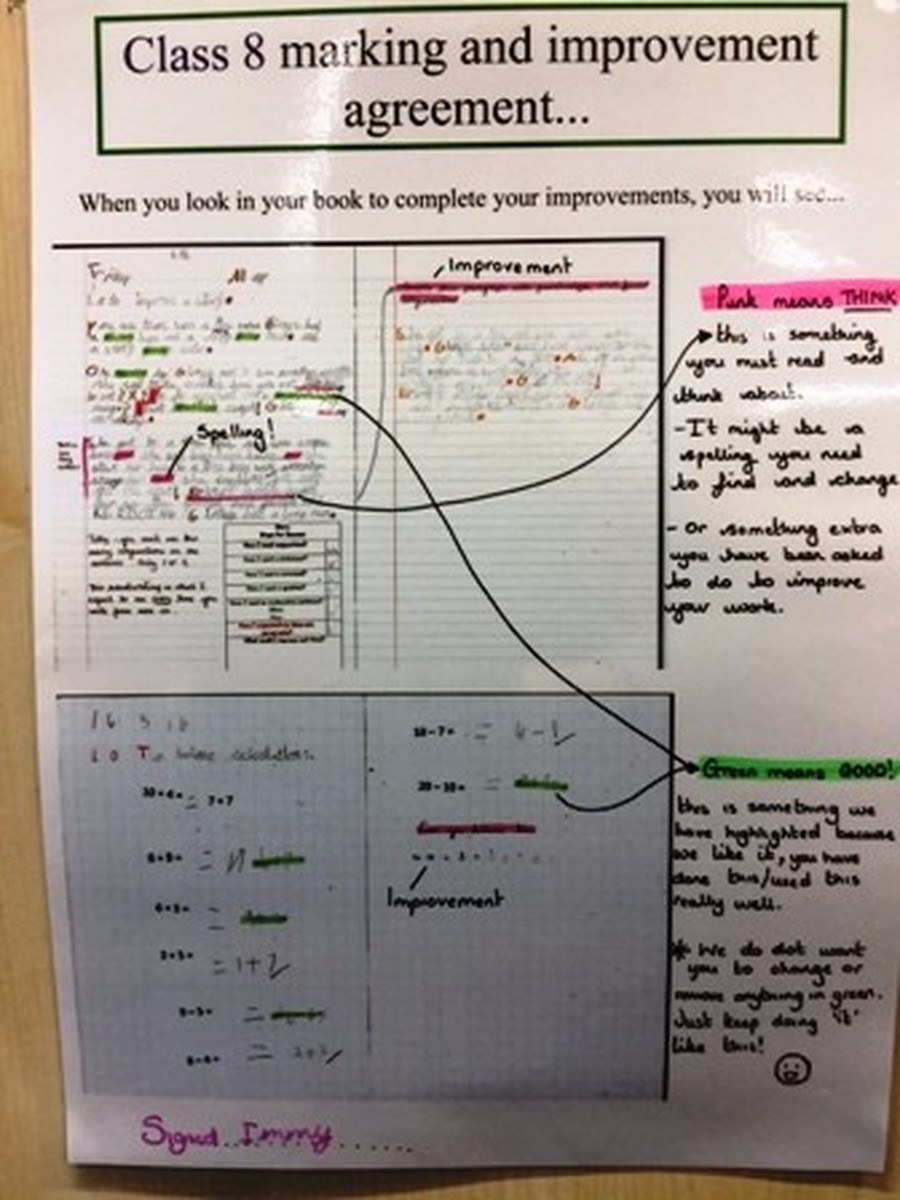 We have been learning about money this week. We can recognise coins and notes and we know which is the most and least. We used base 10 to help us make amounts of money with the coins and notes and to count amounts of money. Next week we will practice these skills in our shop 'Arctic Ices'.
This term we are learning all about explorers. In Geography we have started to learn about the poles and the oceans of the world, we can label these on a map. In History we have learned about a famous explorer's journey to Antarctica, Robert Falcon Scott. We discovered how he travelled there and what happened to him when he arrived.
In English we have been learning about what a non chronological report is. First, we designed our own mythical creature from Antarctica, an 'Ice Yeti'. We labelled it with special features it might have. Then, we planned our report under sub-headings to organise our ideas. Finally, we wrote our non chronological reports 'All About Fierce Yetis'. We tried really hard to use sentence openers and lots of adjectives.
Our topic in RE is 'books'. We have looked at the different kinds of books there are in school and now we are starting to learn about the books used in Church. We found out what Gospels are and how they help us.
In class 8 we are 'going for goals', we thought about what we wanted to achieve and set a personal goal for ourselves to work on this new year. Our class goal is to become more independent learners.
In Science we are learning about living and non-living things. We explored how we know things are alive and we are finding out which habitats things live in and why.