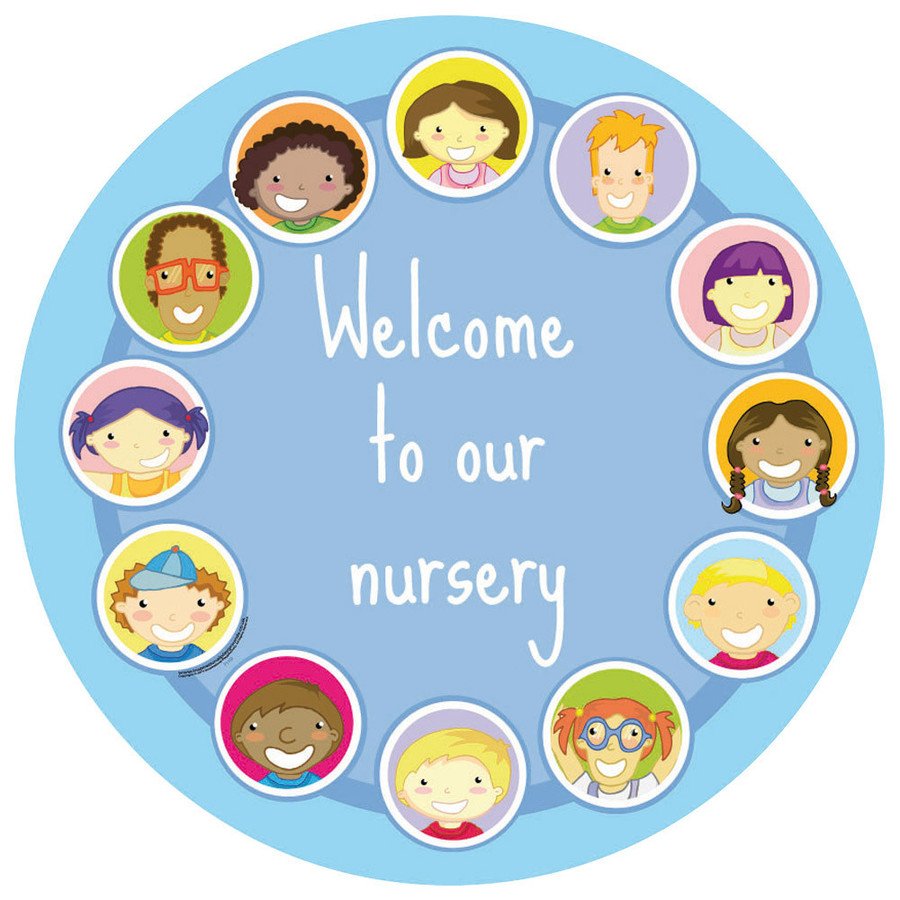 Spring 2 - Week 6 - W/B - 28/03/2022
Each day this week we learned different parts of the Easter Story such as Palm Sunday, The Last Supper, Good Friday, Holy Saturday and Easter Sunday. We watched some videos, read stories from the bible and acted out some of the stories. We made Easter cards and decorated crosses with tissue paper. On Friday we finished off the term by making Easter nests, have a lovely Easter everyone!
Spring 2 - Week 5 - W/B - 21/03/2022
We had a fabulous day on Monday celebrating World Poetry Day. We've been practising saying tongue twisters such as 'Red lorry, yellow lorry', reading and performing lots of different poems, singing nursery rhymes and identifying rhyming words. Throughout the day we visited the big playground to draw the daffodils using oil pastels. We also enjoyed painting them. We made a card to post to the garden centre to say thank you for having us.
In Nursery we love 'squiggle and wiggle' time! This helps the children strengthen their gross and fine motor skills to get ready for writing. Here is a video of us forming circles using ribbons, pens and shaving foam!

Spring 2 - Week 4 - W/B - 14/03/2022
This week is Science Week! Each day we carried out different experiments such as making lava lamps, the skittle experiment, mentos and coke and making slime in our water tray. On Thursday we celebrated St Patricks Day! We made shamrock collages and painted rainbows using paint dabbers. We loved listening to Irish music and watching a St Patrick's Day parade in Ireland. On Friday we had a visit from the year ones, they came to help us plant our seeds from the garden centre. They did a fabulous job and we now have a wonderful herb garden and vegetable patch that we will continue to care for. We will also keep the year ones up to date with the growing progress!
Coke and Mentos Experiment
Spring 2 - Week 3 - W/B - 07/03/2022
This week the children have been walking to the garden centre as part of the Spring and Growing topic. We bought a range of seeds to plant in our herb garden and vegetable patch. On Friday we had a very busy day celebrating World Maths Day, we used the numicon to print in the paint, fishing for numbers, racing on the bikes and talking about ordinal position and speed. We also have been learning about Luke's gospel, so we read The Good Samaritan and The Lost Sheep. In our groups we made an agreement of how we can help one another and wrote them on our helping hands. One of our parents who is a joiner also popped in to help us make lids for our mud kitchen. He showed us how to measure accurately using a tape measure.
Spring 2 - Week 2 - W/B - 28/02/2022
What a busy week we have had! On Monday we focused on physical development, dancing with scarves which helps to strength the eye muscles in preparation for reading. We also drew on large bits of paper holding a pen in both hands and a crawling race to get us using our muscles. On Tuesday we made pancakes! We had a pancake flipping competition to see who could do it the highest and ordered some cards of instructions of how to make pancakes, before we chose a topping. On Wednesday we had a special liturgy for Ash Wednesday. On Thursday we dressed up for World Book Day and enjoyed sharing lots of books throughout the day with different grown ups. We also enjoyed colouring in book marks that we could take home. On Friday we celebrated all the learning we have done so far this half term.
Spring 2 - Week 1 - W/B 21/02/2022
We have had a lovely week this week learning about our new topic spring and growing. On Monday morning we had a special delivery! It was such a surprise, we didn't know who it was from! Inside the box was a book called "Oliver's Vegetables" and a letter, lots of different vegetables and even some dips. We read the letter and it was from a boy called Oliver. We explored the different types of vegetables by smelling, touching and even tasting some. We really enjoyed dipping the carrots, pea pods and celery into the salsa, guacamole and humous. On Friday we had a special visit from Chris Young, who has been running alongside Gary McKee in his 365 challenge. He came to create an obstacle course and carry out some exercise with the children.
Esk Avenue, Whitehaven, Cumbria, CA28 8AJ
01946 595010
admin@ss-greg-pat.cumbria.sch.uk