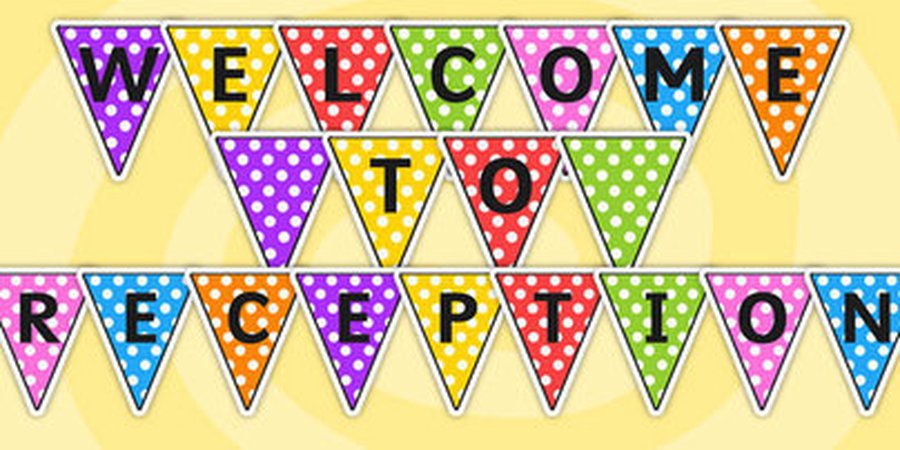 Welcome to our Reception page. As a Reception team we strive to incorporate all learning styles by using a wide range of activities within all areas of the classroom, we hope to create independent learners who are keen to explore the world around them and have a strong love of learning. Take a look at our Class pages to see what we have been busy learning during this term Scroll down for some useful websites and documents to help support your child's learning at home.
Play is an essential part of the Reception curriculum, it is when most of your child's learning takes place. Children are naturally inquisitive and love to explore. Play is a natural learning process and will help develop problem solving, flexibility, communicational skills, confidence, co-operation and empathy. Even when your child returns home at night and says they have been "playing," they are really saying we have been busy learning all day long! The next few pages will show you how this play helps your child to develop.
In Reception we also believe that experiences support all of our topics and give a variety of opportunities for our children, we try to get out and about as often as we can in order to make learning hands on, fun and most of all memorable.
Take A Look At Our Learning
Spring 1 Week 6 W/B 07/01/2022
This week in Reception we have been making someone special a Valentines Day card. On Tuesday it was Internet safety day, we learned the importance of Internet Safety with Smartie the penguin and what we have to do to keep safe online. On Friday we had a very special visit from Marathon Man. We watched and cheered for him on the cycle path with our flags. In the afternoon we ran our own mile on the playground!
Spring 1 Week 5 W/B 31/1/2022
This week in Reception we have been reading the Gingerbread man. We have been learning a talk for write to help us with our writing. We have also been looking at different materials and liquids in science. We made predictions about which liquids we thought would make the gingerbread man float and sink we love testing them out.
We have also been making instructions and wrote our own to make a gingerbread biscuit. We loved mixing the different ingredients and the smell of the ginger. We helped to measure out the ingredients which linked to our maths this week, where we have been practicing measuring ingredients and water. In maths we have been learning how to measure ingredients and also capacity. We have enjoyed guessing how many cups it would take to fill up different containers.
In art we have been making gingerbread men using split pins. We are getting so good at cutting independently and loved seeing how the legs moved with the pins.
This week we have also celebrated Chinese New Year. We had a lady come with Tulle House all the way from China to teach us about Chinese New Year and traditions it includes. In our classes we had a swap around day and went to different classes to learn; Chinese New year dancing, taste Chinese foods, make Chinese dragon masks and make Chinese lanterns.
Spring 1 Week 4 W/B 24/1/2022
We have had a super busy week this week! On Tuesday we all came to school dressed in our fancy clothes ready for our wedding! All of Reception walked to St Beghs Church and carried out our class weddings. We had a bride, groom, best man and bridesmaids from each class. When we went back to school we had a wedding party too, with cake and a first dance! On Wednesday we went on a trip on a double decker bus! We went all around Whitehaven looking for different shops, places of historic interest and places that we recognised. The trip was so much fun. Class 5 have been learning about the Gingerbread man story too. We have been doing lots of reading and writing practise, using our new phonic sounds!
Spring 1 Week 3 W/B 17/1/2022
This week reception have been focusing on what is a healthy breakfast and what might not be as good for us. So we went on a visit to our local Nisa to buy a healthy snack with £1. We had lots of fun and enjoyed paying for our own items. In RE we have discussed what happens at a wedding and why people get married. this was in preparation for our own class wedding next week! We have also had a super science week looking at different materials that will keep Little Red Riding Hood's sandwiches dry and then exploring how to safely transport our toys using a zipline!
Spring 1 Week 2 w/b 10/02/2022
This week we have been introduced to different traditional tales. In Class 6 we have been making split pin characters in our art lessons, we used scissors and split pins to create our own characters and role played the story with them. We have also been practicing our drawing skills, we were given photos of real wolves and tried to sketch them, we tried really hard and got lots of detail on them.
For our homework task this week some of us made a house for The Three Little Pigs. As you can see the children tried really really hard! The houses made have been made from straw, sticks, boxes and lots more. We think these houses would be lovely for the Three Little pigs!
In Geography this week we have been drawing simple maps. We made a map of our classroom and then hid Red Riding Hood. We had to give each other instructions to follow the map and see if we could find her!
This week in maths we have been learning about number 7. We have been looking at different concrete ways to make number 7 and then we were introduced to using the tens frames to add groups within 7. We used tens frames to tell number stories and work out the total. We also did a number 7 obstacle course where we had to do each obstacle 7 times.
Spring 1 Week 1 W/B 3/1/2022
This week we have enjoyed starting back in class after the Christmas break. We have shared our holiday news and talked about our favourite gifts. This term we are learning all about Traditional Tales and in Class 5 we have been reading The Three Little Pigs. We have made puppets, made wanted wolf posters and rewritten the story. We have also been celebrating Epiphany, retelling the story about the Three Wise Men visiting baby Jesus.
Esk Avenue, Whitehaven, Cumbria, CA28 8AJ
01946 595010
admin@ss-greg-pat.cumbria.sch.uk