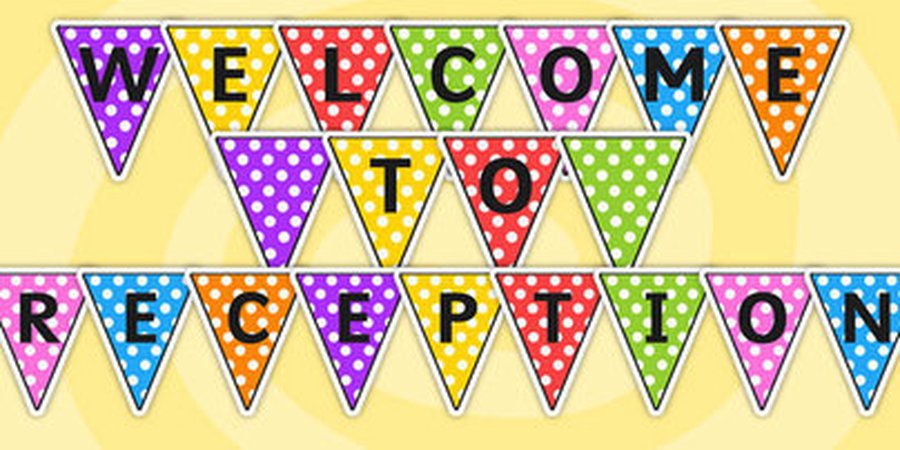 Welcome to our Reception page. As a Reception team we strive to incorporate all learning styles by using a wide range of activities within all areas of the classroom, we hope to create independent learners who are keen to explore the world around them and have a strong love of learning. Take a look at our Class pages to see what we have been busy learning during this term Scroll down for some useful websites and documents to help support your child's learning at home.
Play is an essential part of the Reception curriculum, it is when most of your child's learning takes place. Children are naturally inquisitive and love to explore. Play is a natural learning process and will help develop problem solving, flexibility, communicational skills, confidence, co-operation and empathy. Even when your child returns home at night and says they have been "playing," they are really saying we have been busy learning all day long! The next few pages will show you how this play helps your child to develop.
In Reception we also believe that experiences support all of our topics and give a variety of opportunities for our children, we try to get out and about as often as we can in order to make learning hands on, fun and most of all memorable.
Take A Look At Our Learning
Summer 1 Week 5 W/B 16/05/2022
This week in Reception we have been very busy! We have been learning about the Islamic religion this week and have taken part in lots of activities to help us understand their religion more. We have read stories and watched videos. After this we all designed our own prayer mat to remind us of ways they follow their religion.
This week we had a trip to Castle park. We had to think of different foods that were healthy and made our own picnic with our healthy ingredients we then walked to castle park to eat it and play on the park. On the way back, we visited our friends at Bethany House to drop off pictures we had made to make them smile and we finished off a perfect afternoon with some songs for the lovely residents. The next day we did some brilliant writing about our afternoon out!
In maths we have been learning how to add two numbers using a range of support resources. We practiced by using tens frames and then we re-capped using the part-part whole model to help us.
In our forest school activities, we made some tree faces out of clay. We moulded them to the trees and drew the faces in them, some of us even added hair and arms!
In science we went out into the forest to make bug hotels. We talked about the natural materials that would make good bug hotels.
We had a very exciting morning on Friday when we came into school to find one of our butterflies had hatched from it cocoon, and throughout the day 3 more appeared!
Summer 1 Week 4 W/B 09/05/2022
This week has been Mental Health Awareness week. To celebrate we spent time talking about people being lonely or sad., We shared the story "The Visitor" to help us understand what loneliness is. To cheer people up we created some pictures of our favourite things to cheer up our elderly friends at Bethany House, we then walked down to give them our pictures and sang them some songs, it was lovely to see them!
We have also been to visit Mary at St Beghs Church, we took her some special flowers and said some prayers to her.
In class we have been learning about adding on more. We have also been finding out all about worms, we took our fabulous fact writing to show some Year 1 teachers!
We have enjoyed our PE sessions, practicing events for sports day, our skipping is coming on so much, we know the more we practice the better we will get!
Summer 1 Week 3 W/B 02/05/2022
This week in Class 7 we have been learning all about Caterpillars and Butterflies! We have been super at learning the 4 stages of the life cycle of a butterfly, we learned a song to help us remember each stage and then wrote some sentences explaining what happens.
This week in Phunky food we have been looking at healthy lunches so we made a healthy granola pudding with lots of fruit! It was delicious! In RE we have been learning about the Holy Spirit and why God sent it, we made our own doves to help us remember. In maths this week we have been making our own shape pictures as well as exploring capacity with water.
We love PE! We have been busy learning how to do forward rolls in gymnastics as well as an obstacle course to practice for Sports day.
Summer 1 Week 2 W/B 25/04/2022
This week in Class 6 we have been very busy looking at our new minibeasts. We have been learning all about the life cycle of a caterpillar and a butterfly. We have got some caterpillars in our class that we are watching grow and are observing them and keeping a diary about them. We have been reading lots of caterpillar and butterfly facts so that we can make our own fact sheets in our independent writing time.
In art this week we have been looking at an artist called Eric Curles work. He makes pictures using collage techniques. We drew our own butterflies then filled them in with different pieces of tissue paper to create a similar effect.
In maths we have been learning about numbers beyond 10. We have been building them using numbicon, tens frames and counters showing the many ways we can represent the same number. Along with this we have been practicing writing our own addition sums and working them out using concrete objects.
In RE this week we have been learning the story of Pentecost. We made flame crowns to remind us of the Holy Spirit that was represented in the story through the flames above the disciple's heads.
In our funky food's activity, we have been learning about healthy food choices. We designed a healthy wrap after talking about healthy and unhealthy food options. Then we chose our ingredients and made wraps to eat!
Summer 1 Week 1 W/B 18/04/2022
We are so pleased to be back at school! Even though we were only in school for 3 days, they were very fun filled!
We have started our new topic "minibeasts". Class 5 have been finding out all about Ladybirds! We know lots of facts! We made our own ladybird biscuits and wrote a set of instructions. We have also been writing our own stories, we have a fabulous imagination. In Mathematics we are starting to learn about teen numbers and how they are made, e.g. 14 is 10 and 4 more. The most exciting things that have happened this week were: our visit from Pet Encounter Cumbria who brought lots of minibeasts for us to investigate! We also set out tadpoles free and got to watch some eggs hatch on a live web cam as well as having a visit from our Reception chicks who hatched in the holiday!
Esk Avenue, Whitehaven, Cumbria, CA28 8AJ
01946 595010
admin@ss-greg-pat.cumbria.sch.uk