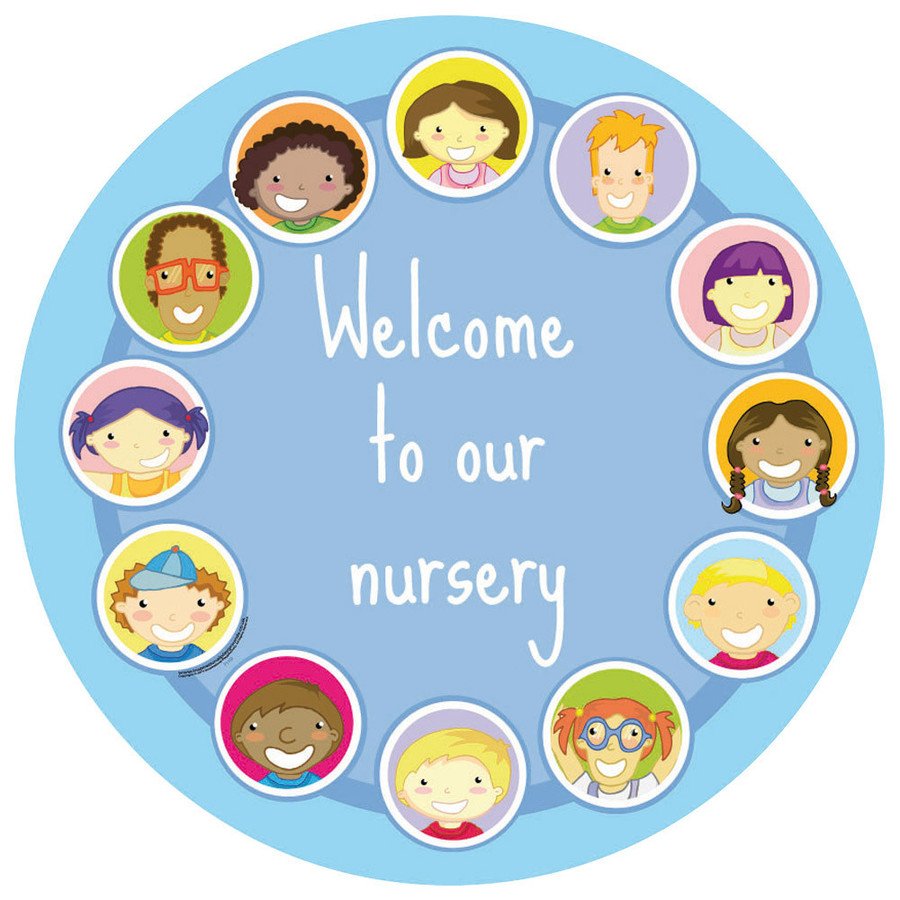 Nursery Presentation
October 2020
Please find below our recent presentation to support you with your child's learning journey. It explains about phonics, maths and key information about helping your child with their learning at home.
Please select the square icon on the right hand side to enlarge the presentation.
Pre-Nursery (2-3 years old) and Nursery (3-4 years old) places are now available!⭐️
Please contact see the Key Info tab on the website for an application form.
At St Gregory and St Patrick's we pride ourselves in offering a stimulating environment where our children are safe to explore and experience a variety of engaging activities designed to develop all areas of learning. We are a friendly, happy Nursery and inspire our pupils to foster loving, caring relationships with one another and the wider world. Our interactive Learning Journey allows parents and carers to follow their child's progress and keep up to date on all the exciting opportunities taking place in the classroom.
Here's a little video to show you our wonderful Nursery. Families are more than welcome to come and have a look around once government guidelines say it is ok to do so.
The children have had an amazing day celebrating World Book Day. We came to school in our pyjamas and brought a teddy for our special teddy bears picnic. We acted out the story of 'We're going on a bear hunt' and then we had our Gruffalo themed picnic! We ate gruffalo crumble, scrambled snake, roasted fox, owl ice cream and a mouse on a slice of bread!
Father Richard came to school to give a special Ash Wednesday service. Nursery children were very well behaved and joined in with the prayers and hymns. At the end of the service they all received ashes on their foreheads from Father Richard.
Every week the children visit our school library to share, listen and read a range of different books. The children have said that they enjoy the quiet and calming atmosphere.
Shrove Tuesday
The children had a great day making and decorating their pancakes today. We discussed healthy and unhealthy foods and the meaning of Shrove Tuesday. They also enjoyed having a pancake flipping competition!
Our story of the week this week was 'Goldilocks and the Three Bears'. We made our own masks to act out the story. We also made porridge and made a pictogram to show how many people liked the porridge and how many people didn't. The majority of children loved the porridge.
Take a look at our fabulous creations in our construction
and deconstruction areas
Father Richard visited Nursery to talk about the liturgical colours. He explained why the colours change and what each colour represented. Father Richard told the children that we are currently using the colour purple because we are waiting. The children knew that we are waiting for Easter and that our prayer table would then change to white.
We had a fantastic time on our Santa Express trip! We were very excited getting on the bus and sang songs the whole way there. When we got on the train a special visitor joined us! Santa sang songs with us, told us stories and let us use Rudolph's bells. At lunch time we ate our packed lunches in Santa's grotto. Then we had another surprise visit from Santa and this time he brought presents! We were all very polite and said 'thank you'. We all thoroughly enjoyed our day out.
Bonfire paintings and mark marking.
Dough Disco
This is when we do finger strengthening exercises to help develop our fine motor skills. This will help us with our scissor skills and writing.
Autumn walk
This week we went on an autumn walk along the cycle path and around school. We collected lots of leaves, conkers and pine cones. We discussed the different coloured leaves we found and talked about why they had changed colour. On Friday we made autumn leaf biscuits. We made leaves of different shapes and different colours.
Our topic this half term is Spring and Growing. We have focussed on the stories 'Jack and the Beanstalk' and 'Jasper's Beanstalk'. Today we planted our own beanstalks and we will keep a diary of how they grow.
The children had a fabulous time watching the M and M production of
'The Hunchback of Notre Dame'.
The children were exploring the wildlife area of Nursery. A child lifted up a log and underneath he found some little white eggs. All the children were fascinated by these and asked lots of questions. At the end of the day we looked on Google to find answers to our questions. We also found out that the eggs were worm eggs!
As a school we decorated 'Kindness' rocks to hide around our community. We left a little note with the rocks to make sure if someone found it that they needed to re-hide it somewhere different for someone else to find.
This week we have been learning about road safety. We went for a walk along Esk Avenue to practise walking and crossing the road safely.
Our January and April children settled back into Nursery well and told us all about their Summer holidays.
The children thoroughly enjoyed pumpkin carving! They looked at a few designs and chose their favourite as a group. They then scooped the seeds out and carved the pumpkin. We also drew pictures on our pumpkins to make them scarier!
With the money we raised doing our sponsored walk; we bought two new cameras for the children to use. They have thoroughly enjoyed exploring the cameras. They have taken photographs and videos of themselves and of their friends. They have also added frames and stickers to their photographs.
We made poppies today for Remembrance Day.
We made cards and biscuits for our loved ones for Valentine's Day. We learnt about the meaning of Valentine's Day and all about St Valentine.
The children are extremely thankful for their new building area and mud kitchen made by Mr McAvoy! They have had a fantastic time exploring the new areas; making lots of different recipes and building exciting structures.
Prayer and Liturgy in Nursery. Decorating a prayer box.
This week has been World Nursery Rhyme week. We learnt a new nursery rhyme every day and explored lots of different activities linked to the rhymes.
We had lots of hay left over from our nativity so we took it outside to explore! The children had a great time building nests and making mangers. They acted out the 'Shoo little ...' part of our nativity and sang as they played. In the afternoon we made a scarecrow!
Nursery had a fantastic time at our Christmas party! We especially enjoyed our visit from Father Christmas in the afternoon!
Baptism
The children have been learning about what happens at a baptism. They looked at a very old christening gown and a baptism candle. They re-enacted the role of the priest pouring water over the baby's head and said the prayers used during this part of the service. We discussed becoming part of God's family.
Yoga
This is to help develop our gross motor skills. This will help our co-ordination and balance.
We have been learning about Diwali, the Hindu festival of lights. We read the story of Diwali and explained the importance of diva lamps. It is believed that Lakshmi, the Hindu goddess of wealth and good fortune, cannot enter a home which is not well lit. So Hindu's light diva lamps to help guide her to their home.
We have been learning about Judaism and we focused on Hanukkah. Hanukkah is the Jewish festival of lights. Many children were able to make the link to Diwali being the Hindu festival of light. We read the story of Hanukkah and learned about the menorah.