This week, in English, we have been exploring the book 'Lila and the secret rain' The children have thoroughly enjoyed this book. They have written a retell of the story, where they concentrated hard on including the correct punctuation and making sure that it was in chronological order. They have also written some fantastic setting descriptions which were bursting with exciting adjectives and prepositions too!
Here, you can see the children working hard in Maths. This week, the children have been exploring how to split a two digit number into tens and units. They were able to use base tens and use the 'part ,part whole method to help them understand the value of a number.
I would like to introduce you all to Patch! Patch is our class mascot and he loves to spend his weekends with a child from Class 2, exploring different books with them. Listening to children read is Patch's favourite thing to do.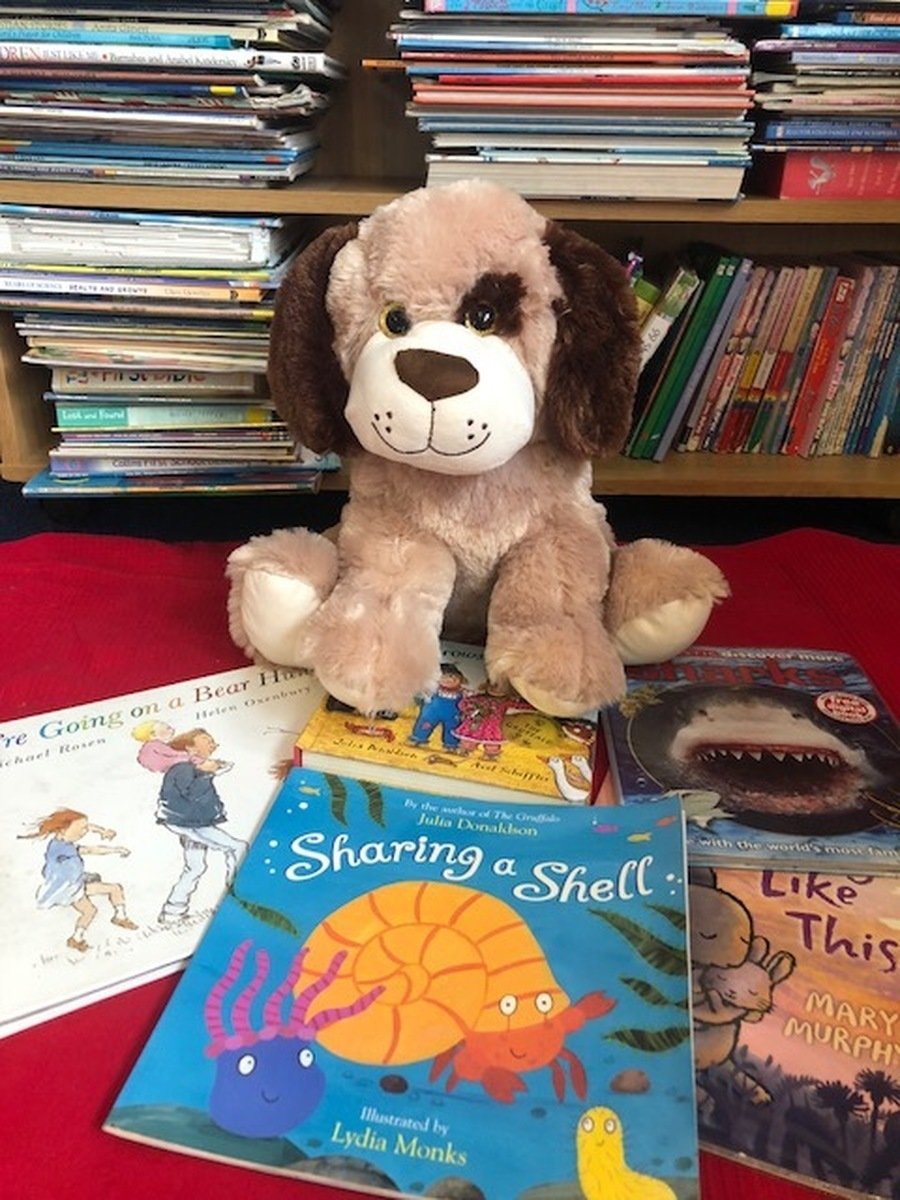 This term, in gymnastics, we are focusing on creating routines which include rolls, travelling techniques and balances. Here you can see us working extremely hard with our gymnastics partners to make our routine the best that it can be!
In geography, we are exploring the United Kingdom. Take a look at the children using an atlas and a globe to help them locate the countries which make up the UK.
Some children in Class 2 planned and delivered their own prayer and liturgy reflection; here they are discussing how to follow one of our gospel goals which is being 'caring'.