Here you will find our weekly "Home Learning" challenges: you will find a new set of challenges each week. We hope these will be fun activities linked to the learning that would have been taking place in school.
Please update the learning book as often as you can with pictures of your child completing the tasks! Anything we can help with at all do not hesitate to ask and contact us through the Learning Book.
Week 6: 18/5/2020-22/05/2020

Click below to download week 6 tasks
W/B: 18/05/2020
Week 5: 11/5/2020-15/05/2020

Click below to download week 5 tasks
W/B: 11/05/2020
Week 4: 4/5/2020-08/05/2020
Click below to download week 4 tasks
W/B: 04/05/2020
Also download the phonics phase document to help with your child's "daily tasks"
Week 3: 27/04/2020-01/05/2020
Click below to download week 3 tasks W/B: 27/4/2020
You will find two different versions depending on your computer type: if you cant download please message your class teacher via Learning Book
Click below to download week 2 tasks W/B: 20/4/2020
You will find two different versions depending on your computer type: if you cant download please message your class teacher via Learning Book
Week 1 : 13th- 18th April
Click below to download our week 1 tasks W/B 13/ 4/ 2020.
Click on the Home learning image above this will take you to our Reception School page. Here you will find some PowerPoint presentations that will help you with maths, phonics and reading.
Please put some of your child's learning on the Learning Book as we will be keeping up to date with your uploads
Please can you try to complete some of the activities below:
• Practice our part part whole for adding: using items up to 14: which two numbers add together to make your number?

• Make some play dough at home: look up dough gym on you tube and carry out the exercises with your playdough

• Decorate a boiled egg ready for Easter celebrations (have an egg and spoon race at home? Try egg dumping? Have a go at egg rolling? )

• Do some observational drawings of flowers you can see in your garden.

• Choose one of your favourite story books at home and see if you can write some sentences about it

• Go on a spring hunt(look out of your window): what can you spot that is a sign of spring?

• Try phonics play (type into google) focus on phase 2 or phase 3 and use the free games such as treasure/ bin

• Watch some episodes of Number blocks (CBeebies/ you tube)

• Get ready for next half terms focus by researching different minibeasts, which is their favourite? What have they found out about them?

• Go on a 3D shape hunt around the house, can you find the shapes opposite? What do you know about those shapes?

• Look through some of your favourite books to try and find some of the tricky words you have been learning (look inside your child's reading records for the lists they need to know.)

• Set up a shop scenario with some items from the kitchen, make some price tags together and practice paying using real coins. Can you make 7p? Can you make 12p etc.

• Practice your Childs letter formation: using paints/ chalks/ pens etc: check they are writing the correct letters tall/ small or planted under the ground.
• Write a letter to someone: an elderly neighbour, a family member or send it to Bethany House to cheer up our older friends, put it in an envelope and post it

• Practice sharing by setting up a play picnic with your child's dolls/ teddies/ toys. Give each one a plate and share some items fairly, so everyone gets the same amount. (sweets/ grapes/ orange segments etc)

• Pick one of your favourite stories and create some character puppets using paper and lolly sticks/ straws/ spoons, act out the story using the puppets, perhaps put a show on for someone else.

• Plant some seeds and talk about how they grow (beans in cotton wool and a food bag are great to stick on a window and watch how it grows, transfer into a pot when it gets too big for the bag)

• Pick a traditional tale from home and change some of the characters: Goldilocks and the three Bears could turn into Cinderella and the three wolves etc.

• Do some yoga for children! Simply google Cosmic Kids and press play on one of the themed sessions, all your child needs to do is copy the actions from the screen (its fab on the telly if you have a you tube app)

• Create a class register: see if your child can write a list of all of their friends in school

• Download the Primary Maths App and go to practice skills: the app will ask your child some questions based on different topics including money, shapes and positional language. They will get a score and can keep practicing to get a higher score.

• Log on to Pobble 365, which is free to use, they add a daily picture to talk about and ask questions about. What does your child think is happening? Why? What can they see? Etc (great for increasing vocabulary and comprehension)

• Go on the RSPB website and download a bird watch survey: which birds can you spot in your local area? Can your child recognise and name any of the birds?

• Set up a phonics session with teddies: ask your child to be the teacher and give them a set of phonic sound flash cards and tricky words to teach their class with.

• Make some phonic sound cards to place on the floor: use a beanbag or ball to throw onto the sound, when it lands on a sound can your child say a word that includes that sound? You could also play with tricky words: when you land on a word say it in a sentence

• Get out some board games and have lots of fun!

• Set up an egg hunt: count how many you find!

• Make a treasure hunt around the house, writing some simple sentence clues that your child could read, when they get to the end give them a treat!
Ideas for clues: I am in the sink. I am by the bed. I am on top of the toy box etc.

• We have not yet started to learn telling the time, but next half term we will begin to learn o'clocks and half past. Use a real click to practice or make a watch together

• Why not use the phunky food website to find some simple healthy recipes you and your child can make together (after making it see if they can write some simple instructions for someone else to follow) u
username: stgregory

Password: phunky

• Look at old photos of your child, can you make a timeline? From when they were born until now?
Homework week beginning 13th April
As we start to find out about minibeasts it would be great if you could research a mini beast that your child likes best: bees, butterflies, ants, spiders, moth, grasshopper, wasp, ladybird etc.
See if they can write some facts from their research.
Homework week beginning 20th April
Can you practise writing your numbers from 1 to 20. Remember that the teen numbers are one ten and so many more this will help when you write the numbers above ten. For example 11 is one ten and one more so that the one ten is always written first. When your child writes the numbers in reverse do some practise so that they can improve. Let us know which numbers they find a bit tricky.
Homework week beginning 27th April
We have been busy in class practicing our tricky words, use the set of tricky words below to complete this week's homework. Can your child remember how to write the words if you dictate a sentence to them. How many sentences can you write? Which words were the trickiest for you to write? Remember the more you practise the better you get!!

Homework week beginning 4th May
We are learning to use a "part, part, whole" way of working out our maths taking away problems. Please give it a go at home. The whole box is the long one and the two smaller boxes are the two parts. For example if you have 7 sweets (you can draw circles for the 7 in the whole box) and you take 3 away (move them to a part) how many will be left for the other part? See if your child can tell you how to do it! We sometimes draw the problem to, e.g draw 7 dots, cross out how many you took away: what is the answer? Your child should be able to say 7 take away 3 makes 4.
Homework week beginning 11th May
Please look at the picture of Mary. We have working in class to make gifts to take to church in honour of Mary. May is the month of Mary. Can you find out some facts about Mary with your child so that we can share them at the end of the week, see if they can write the facts down independently.
Homework week beginning 18th May
We have been enjoying reading and sharing lots of fact books about a range of minibeasts. Each week we have focused on a different minibeast and wrote a fact sheet for others to find out. See if you have any insect fact books at home that you could share at school. Can you pick a different minibeast to do some fact finding about? Have a minibeast hunt in your garden, which minibeasts can you discover?
If you are running out of home learning ideas:
take a look below, lots of fab activities that are fun and active!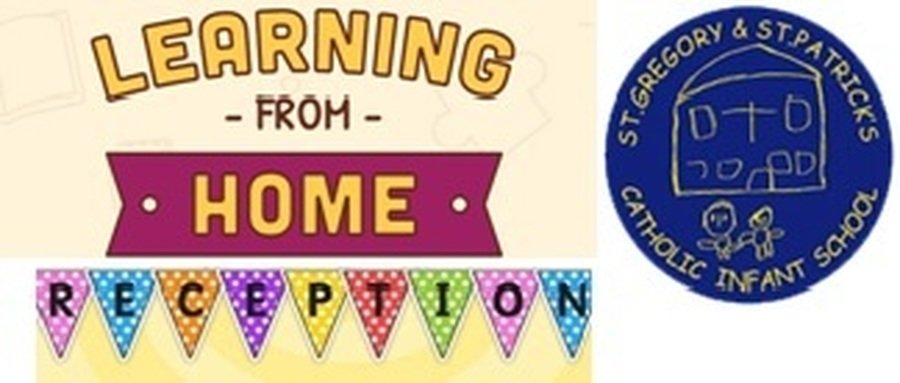 Below you will find some resources and teaching aids available for you to access for free. Click on the images to take you to the webpage.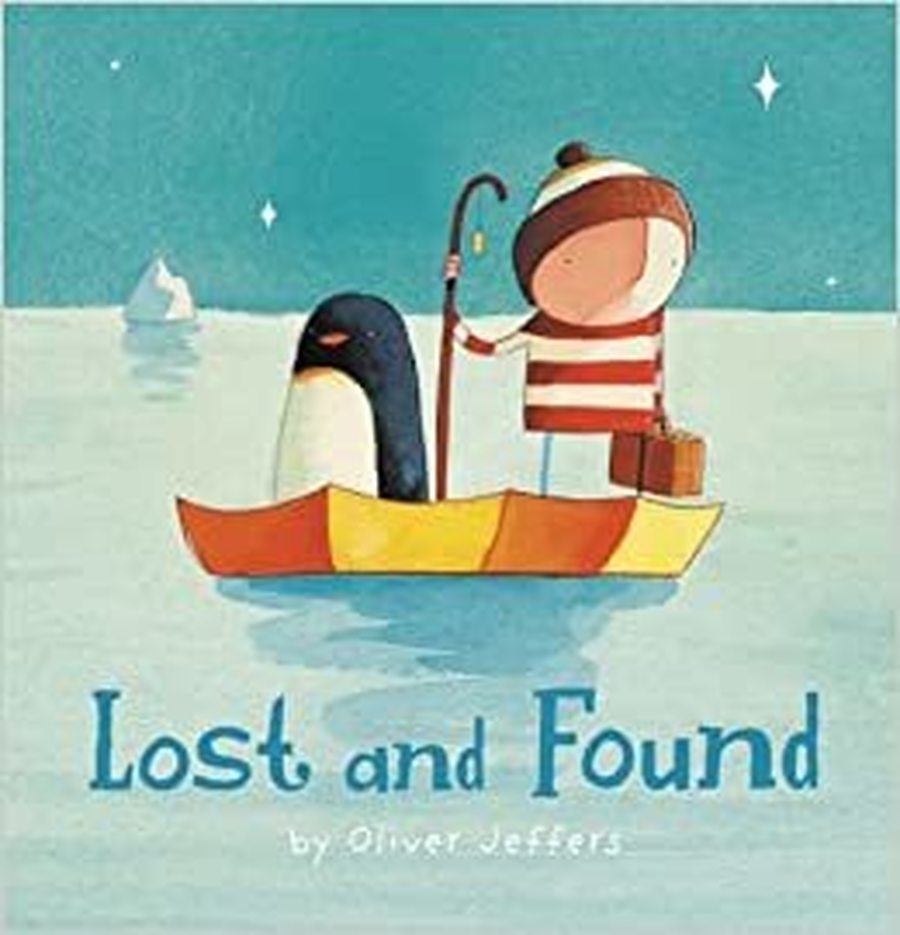 Oliver Jeffers on Instagram: reading one of his story books each night at 6pm.
At school we use lots of twinkl resources, they have everything from phonics to craft: all available for free over the next month to help with school learning.
Use the code: UKTWINKLHELPS
World Book Online have gave access to their fabulous collection of over 3,000 ebooks and audiobooks for children to use at home. They have books suitable for all ages.
White Rose Maths Team has prepared a series of five brand new maths lessons. Every lesson comes with a short video showing you clearly and simply how to help your child to complete the activity successfully.
Read Write Inc will include a 'phonics spine' of 72 free eBooks matched to Read Write Inc. levels, along with 62 Speed Sounds practice sheets, 28 Ditty practice sheets, parent information booklets and 8 Speedy Green Words slideshows. These free resources will all be added to the Read Write Inc. page on Oxford Owl for Home over the coming weeks, keep checking to see if they are available.
9 – 10am Maths games/ number activities : play dominoes, matching pairs, snakes and ladders etc

10 – 11am Spelling practise: use this week's spellings or the list of tricky words your child is practising.
Use the internet to look up something your child is interested it and draw a picture and write about it e.g. dinosaurs, Lego, Space.

11-12pm Physical activity e.g. playing the garden, go for a walk, watch a you tube exercise video (cosmic kids is fab)

12-1pm Make lunch together and have some downtime.

1-2pm Read a story together and do some writing based on that story. Act out the story.

2-4pm Creative time e.g. colouring, painting, play dough, Lego building, sewing, junk modelling, experimenting, gardening etc.
Have lots of Fun with our activities: some super inspiration can be found below: