Meet our School Councillors
Coin Trail
We had lots of fun on our coin trail, we made lots of money for each class, the class who made the longest trail was Class 9.
W e managed to get all around the school twice! Well done everyone for your collecting!
Litter Picking
We enjoyed our afternoon collecting litter from around nursery and down the cycle paths, we had 6 heavy bags full of rubbish by the end. The School Council were shocked at how much rubbish people drop, remember to put your litter in a bin!
Sponsored Walk
We all enjoyed our sponsored walks, some of us ran too! We are looking forward to buying our new outdoor equipment for everyone to use!
Here are a few photos from the walk.
School Council meeting Wednesday 18th October
For our second meeting we tried our new buddy jackets on and thought of ways we can be a good buddy on the yard at dinnertime:
"play games"
"help find friends."
"we could look after them."
We are going to show everyone our jackets in assembly on Friday.
WE have also been set a task by Miss Foster to see if the rest of our class would prefer to do a sponsored danceathon or a sponsored run/walk, as we are trying to raise some money to buy new equipment for the yard as it is something we raised in our first meeting.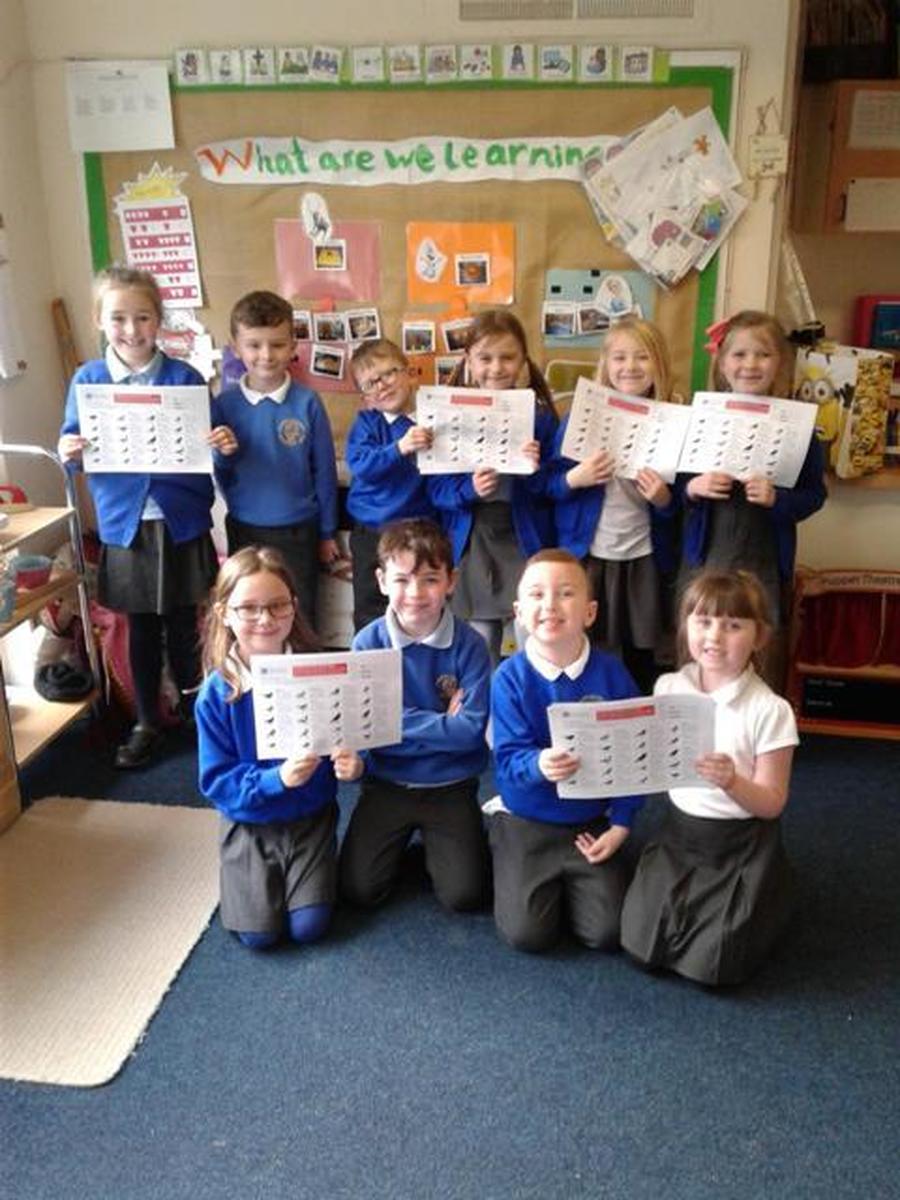 January 30th 2018
Today we had our school council meeting to plan our sponsored walk and to design a poster to put up in each class window to advertise our walk.
February 7th 2018
We met to collect the items for our RSPB big bird count which each class is completing on Friday. We had some counting sheets, colouring sheets and bird feeder ideas to give to our class teacher. We also had some ideas about how to spend the sponsored walk money we are collecting. We want to buy items for our school yard; here are the items we decided on:
Hoola hoops, skipping ropes, Velcro balls, bat and balls, footballs and scoops.
We have also discussed having an imaginative building area so we are going to ask parents for some donations.