Pre Nursery - from age 2 years
If you would like to visit our
Pre Nursery
please give us a call to
arrange a time.
World Book Day
Our children enjoying taking part in pyjama day.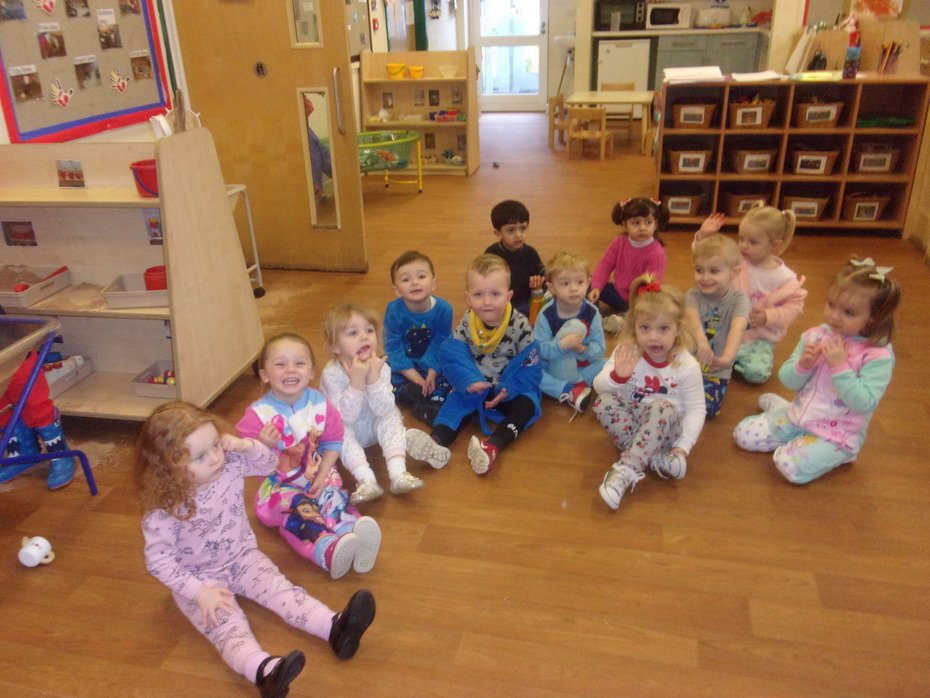 Shrove Tuesday
We have talked about why we have Shrove Tuesday, we then weighed out the pancake ingredients,
mixed the batter and watched Miss Helen flip the pancakes.
We then chose our favourite toppings.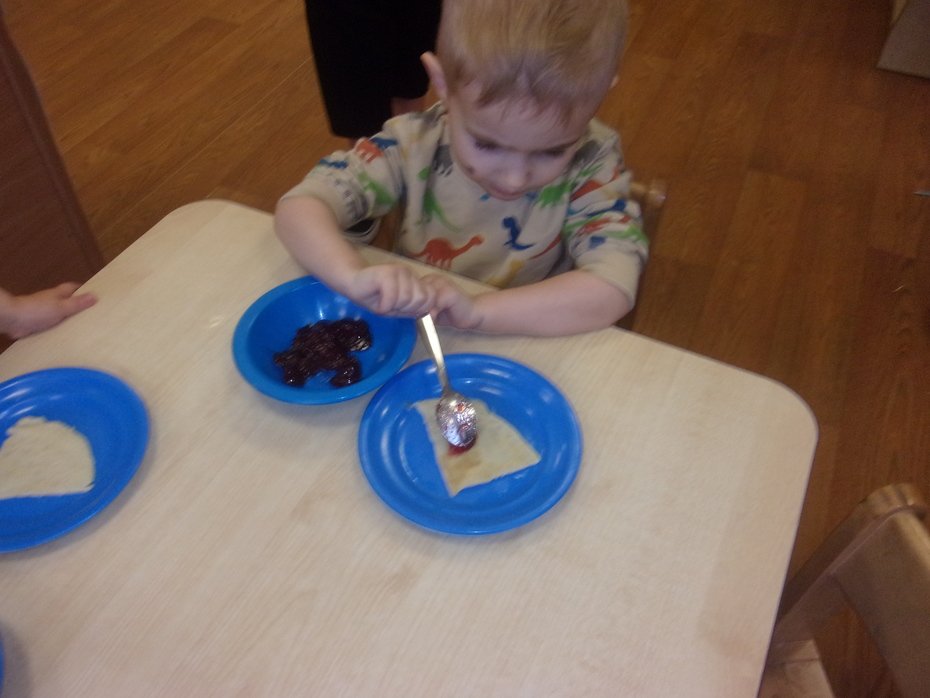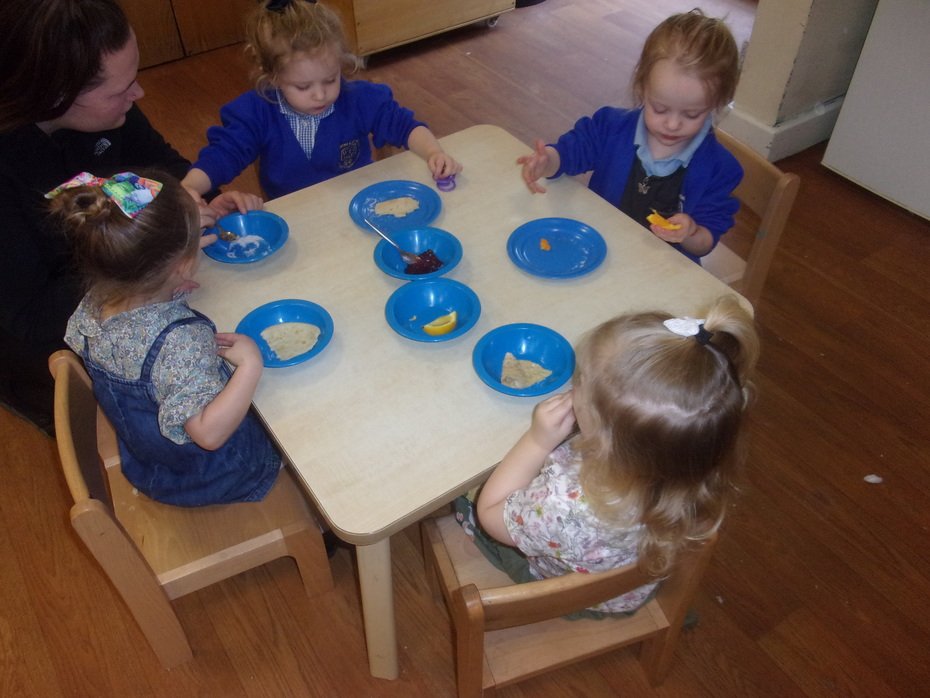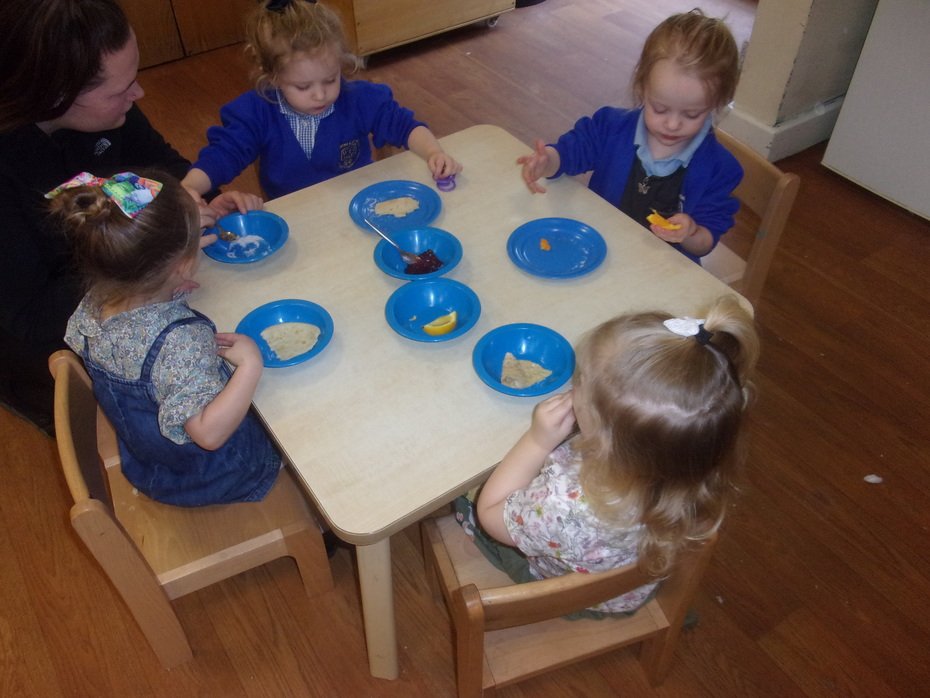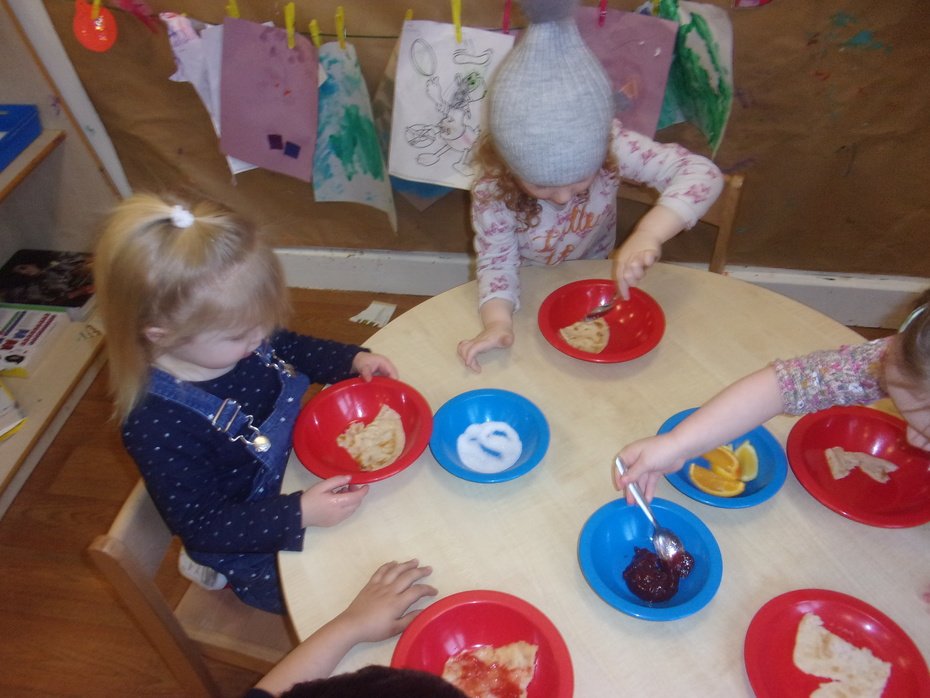 National Science Week
We have been making two lots of cakes for Science Week
one batch of plain and one self raising to see what happens.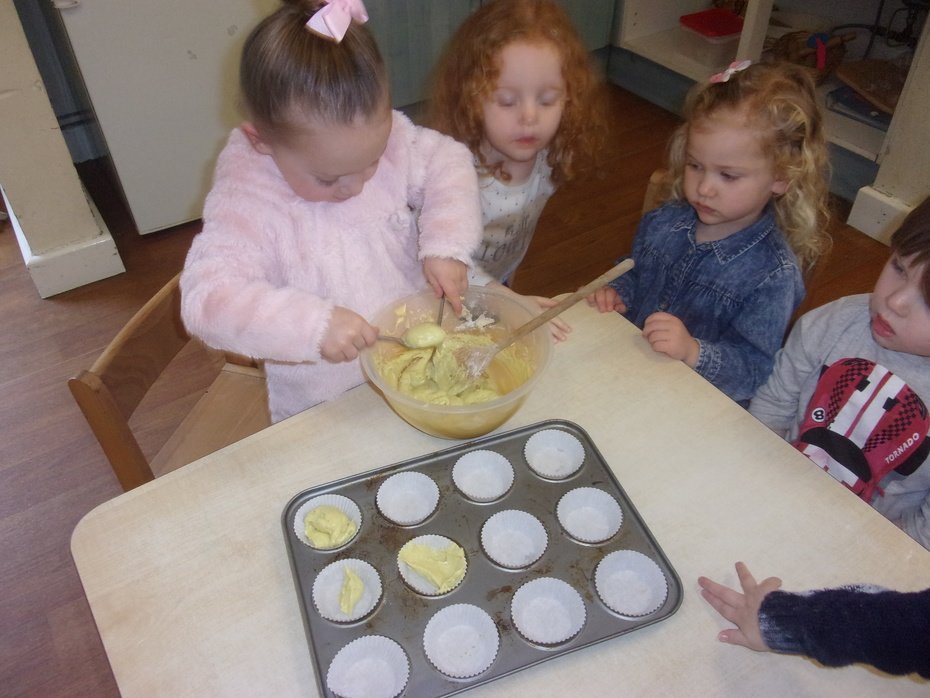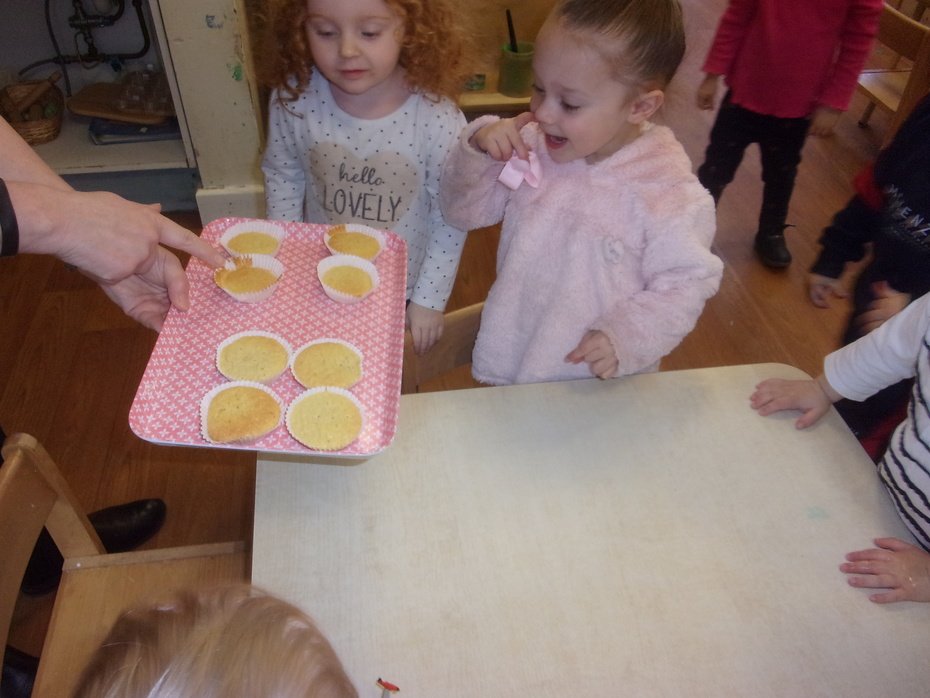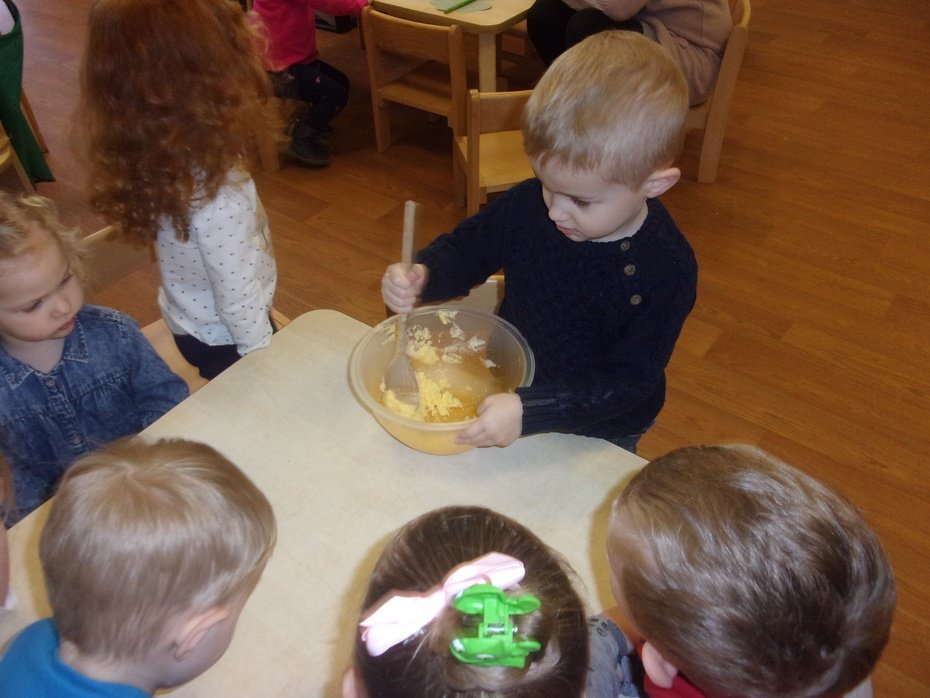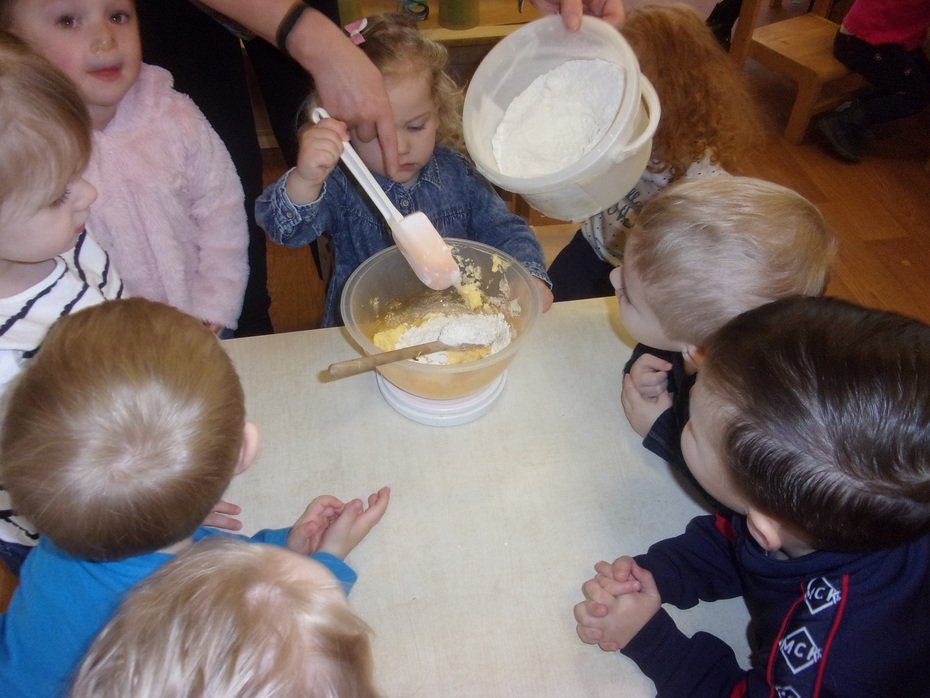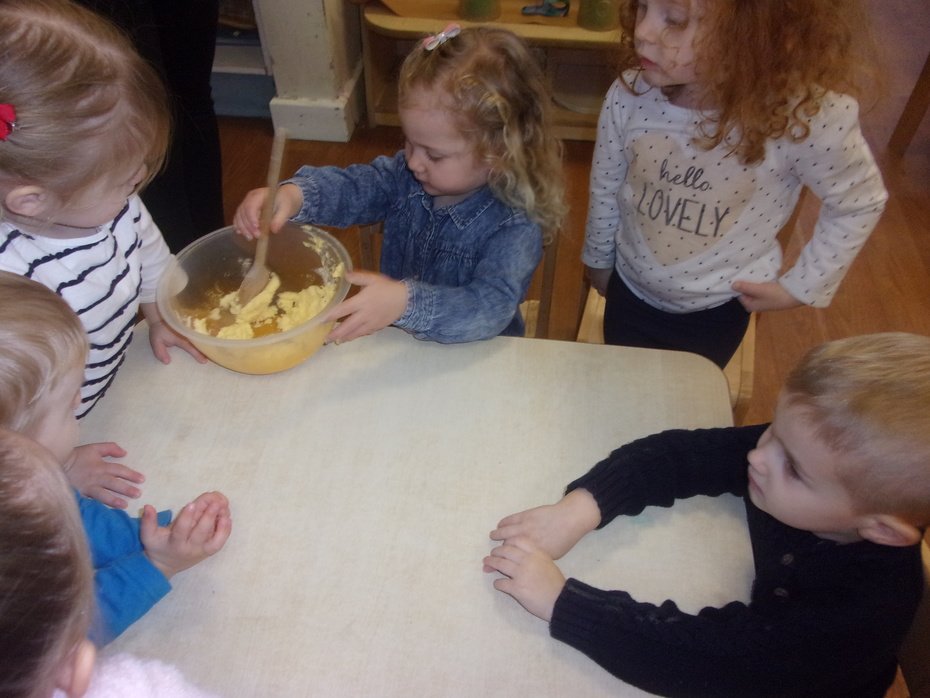 We have also been exploring what happens when you add water to corn flower.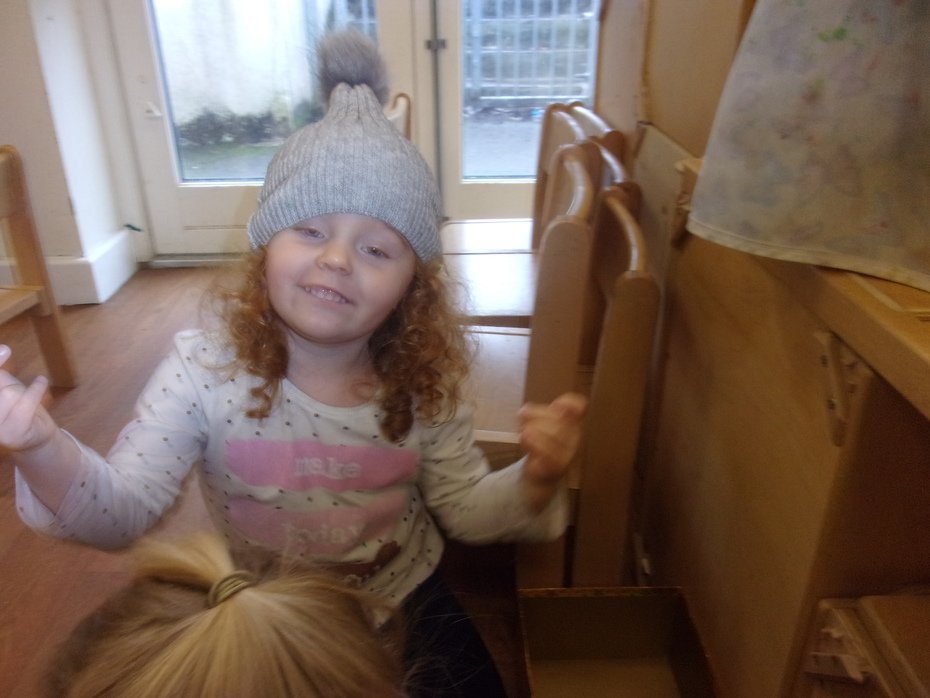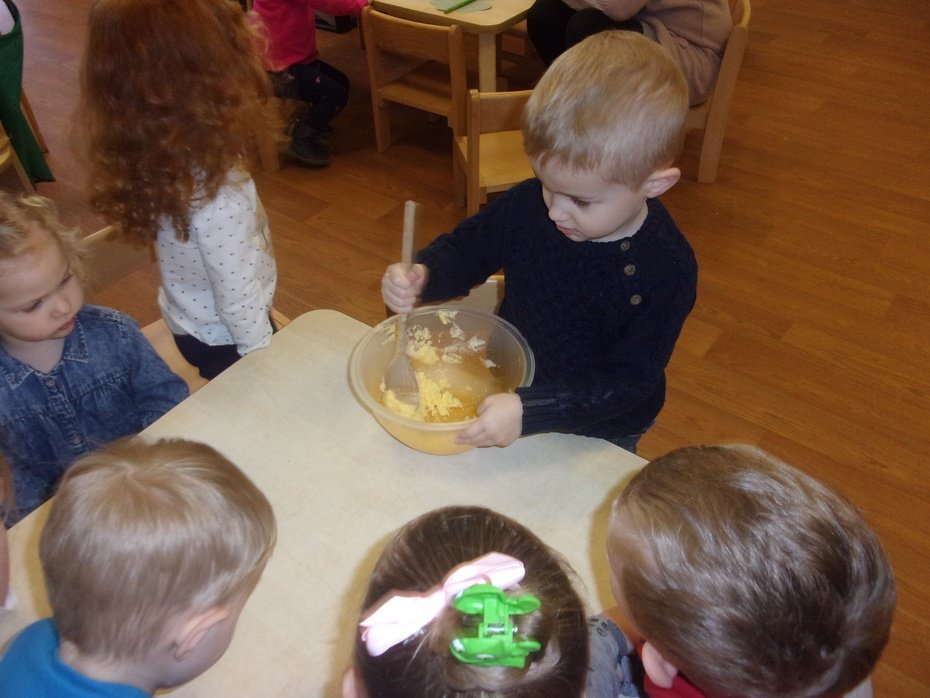 Esk Avenue, Whitehaven, Cumbria, CA28 8AJ
01946 595010
admin@ss-greg-pat.cumbria.sch.uk