Our Churches
Our Infant school serves the parishes of St Begh's and St Benedict's. We work closely with the parish priests from St Begh's who pop to school to help us with our RE work, our liturgies or even just to read us a story. We are lucky to have 2 priests to help us: Fr Richard and Fr Cenydd.
It is amazing to have such a beautiful church to visit – and we do…as often as we can!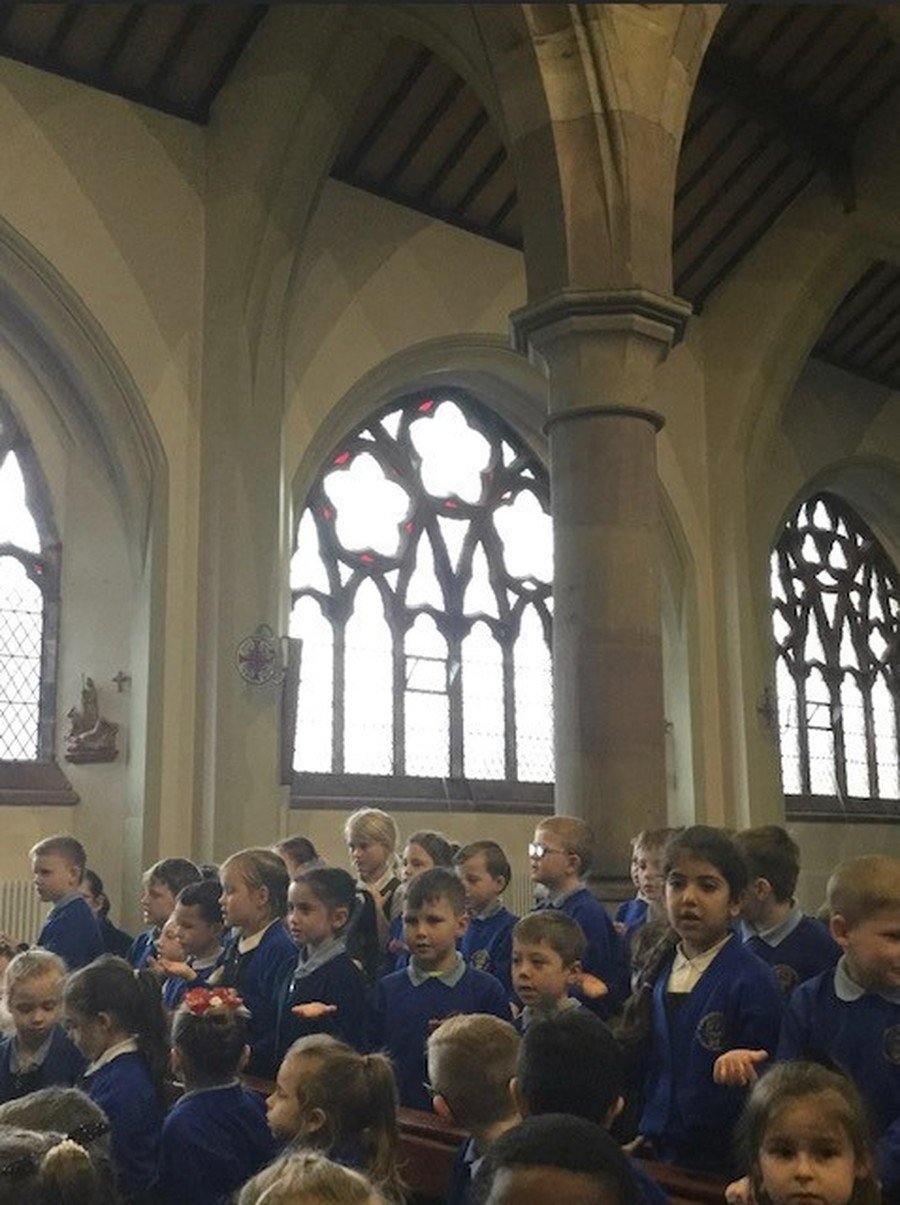 The children love to explore the church; it has amazing stained-glass pictures of Saints and a beautiful Lady Chapel with pictures of the Mysteries of the Holy Rosary.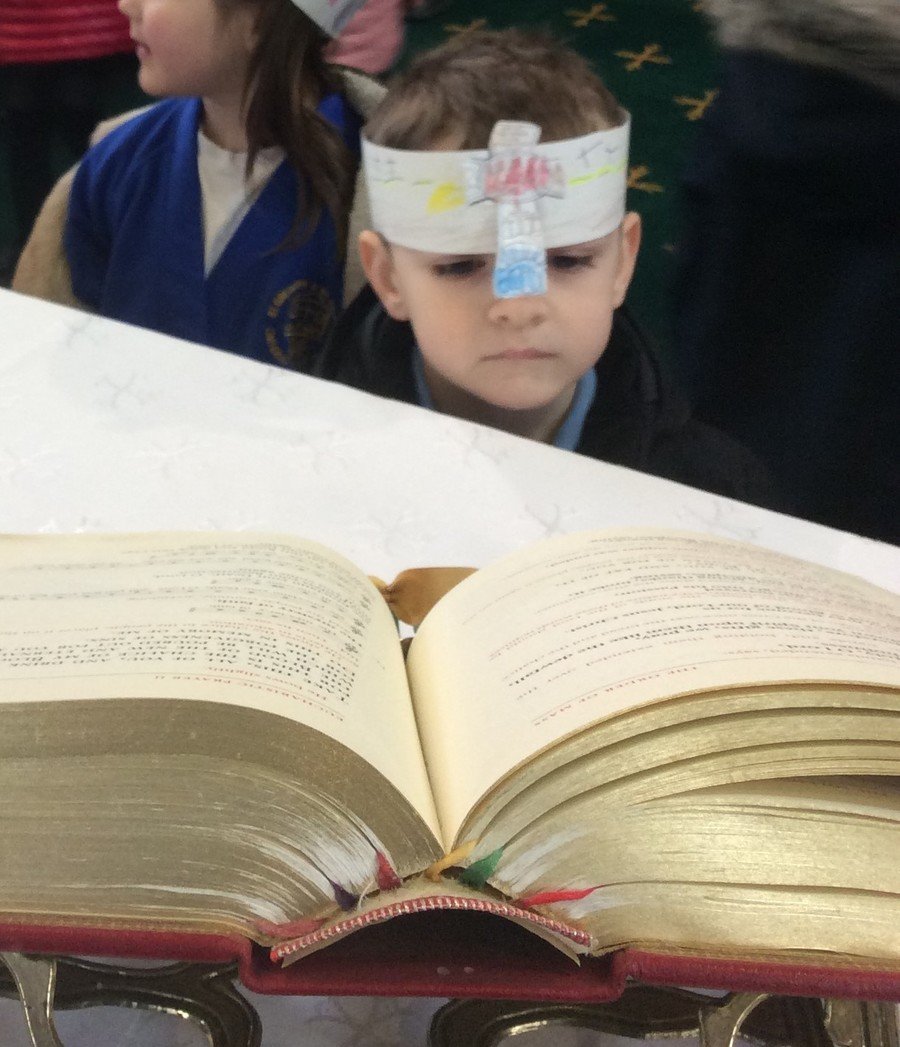 We spend time with the Stations of the Cross and have some of our Prayer and liturgy times there too.
Fr Richard loves to teach the children about the colours of the church's year which match the colours we use in our Prayer areas in class; it helps us learn about the church's Liturgical Year.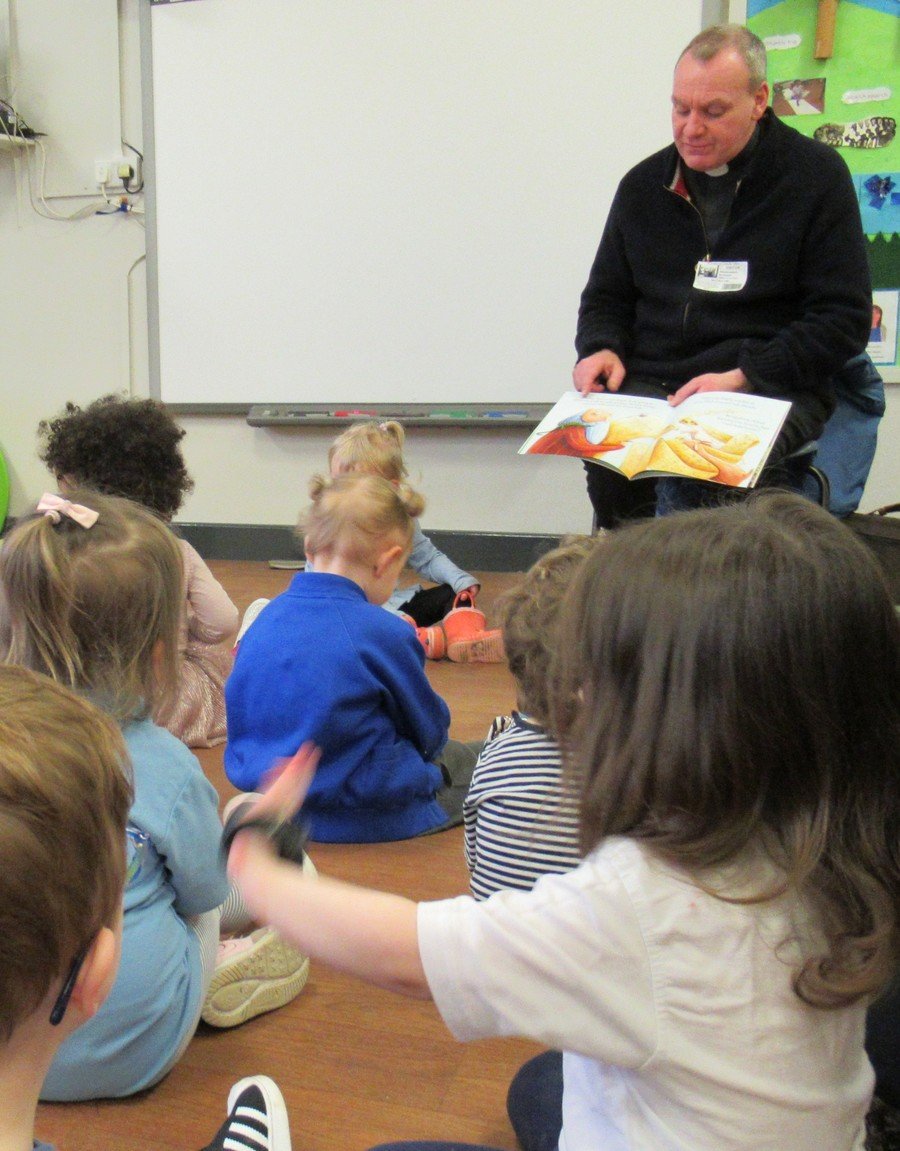 Father Richard's favourite time of year is Christmas and we love the displays he does – especially all the signs and symbols around the crib.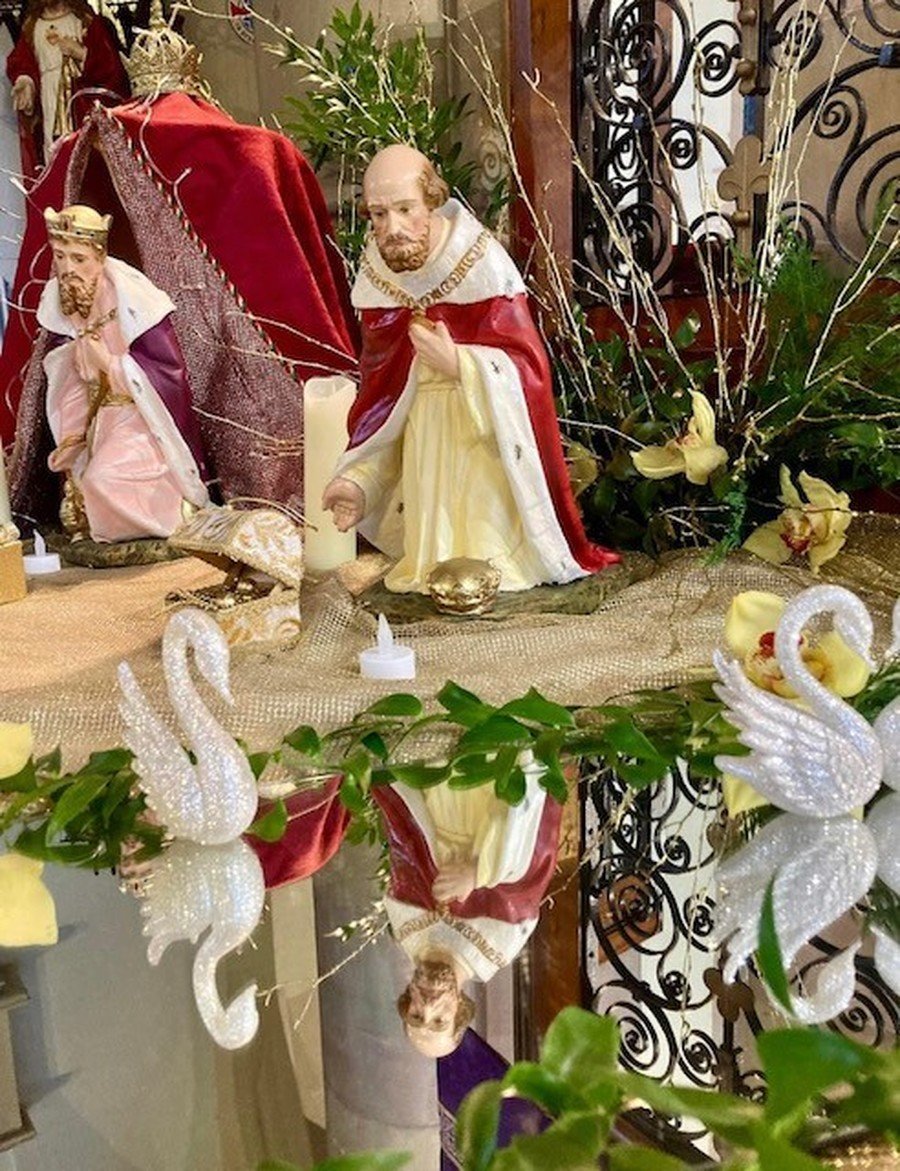 The children even learn about special celebrations in the church such as the Sacrament of Marriage.
St Begh's Priory
The Catholic Church began its mission in Whitehaven in 1706, when Dom Francis Rich, a Benedictine of Saint Gregory's arrived in Cumberland to serve the growing Catholic population. This began a much-appreciated Benedictine presence in Whitehaven, which continues to this day.

The Church on the present site was built in 1834 and the Church was opened for worship on 29 October 1868. The Church was dedicated to Saint Gregory and Saint Bega, an Irish princess, who fled to Cumbria to begin her mission to the native people. Today, St. Begh's church is considered to be one of the finest Catholic Churches in the north of England.
The parish is served by the Benedictine community of Belmont Abbey, near Hereford and it is part of the Catholic Diocese of Lancaster. The parish celebrated its tercentenary (300 years) in 2006.
Esk Avenue, Whitehaven, Cumbria, CA28 8AJ
01946 595010
admin@ss-greg-pat.cumbria.sch.uk