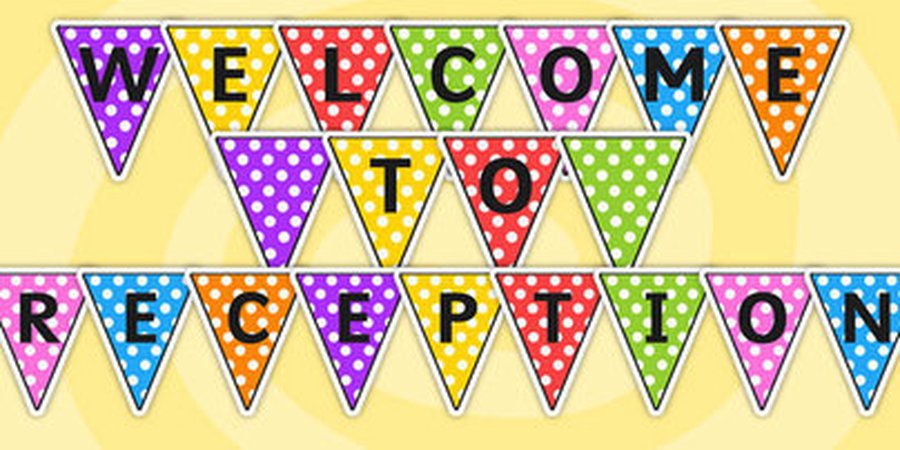 "Giving our children the best start in education"
Welcome to our Reception page. As a Reception team, we strive to incorporate all learning styles by using a wide range of activities within all areas of the classroom, we hope to create independent learners who are keen to explore the world around them and have a strong love of learning. Take a look at our Term pages to see what we have been busy learning during this term Scroll down for some useful websites and documents to help support your child's learning at home.
In Reception we aim:
T

o develop a collaborative partnership with parents/ carers, enabling children to learn at home and at school.

To provide a welcoming, safe environment which enables children to explore, discuss, question and learn.

To interact with children and support them in their physical, social and emotional development.

To provide stimulating activities and opportunities to develop basic skills, Understanding of the world and creativity.

To give each child a wide range of opportunities and experiences

To involve ourselves within the wider community through visits and visitors
Play is an essential part of the Reception curriculum, it is when most of your child's learning takes place. Children are naturally inquisitive and love to explore. Play is a natural learning process and will help develop problem solving, flexibility, communicational skills, confidence, co-operation and empathy. Even when your child returns home at night and says they have been "playing," they are really saying we have been busy learning all day long!
In Reception we also believe that experiences support all of our topics and give a variety of opportunities for our children, we try to get out and about as often as we can in order to make learning hands on, fun and most of all memorable.
Areas inside our classrooms:
Writing Area

Number Area

Making Area

Construction Area

Storytelling Area

Home Corner

Playdough Table

Painting Area

story telling Area

Book Corner

Small World
Experiential Learning
We love going on trips and having visitors in school we find it helps our learning and we love to write about our experiences. Some of our recent trips/ Visits include:
Strudda Bank Farm

Whitehaven Library

St Begh's Church,

Seascale

Whinlatter

Nisa

Morrisons

The Garden Centre

Bethany House

A

visit from some minibeasts!

A tour of Whitehaven on a double decker bus

the recycle station

A visit from a dentist

A visit from a nurse

Grandparent day

A Wedding at church

A trip on a train
What our children think about Reception...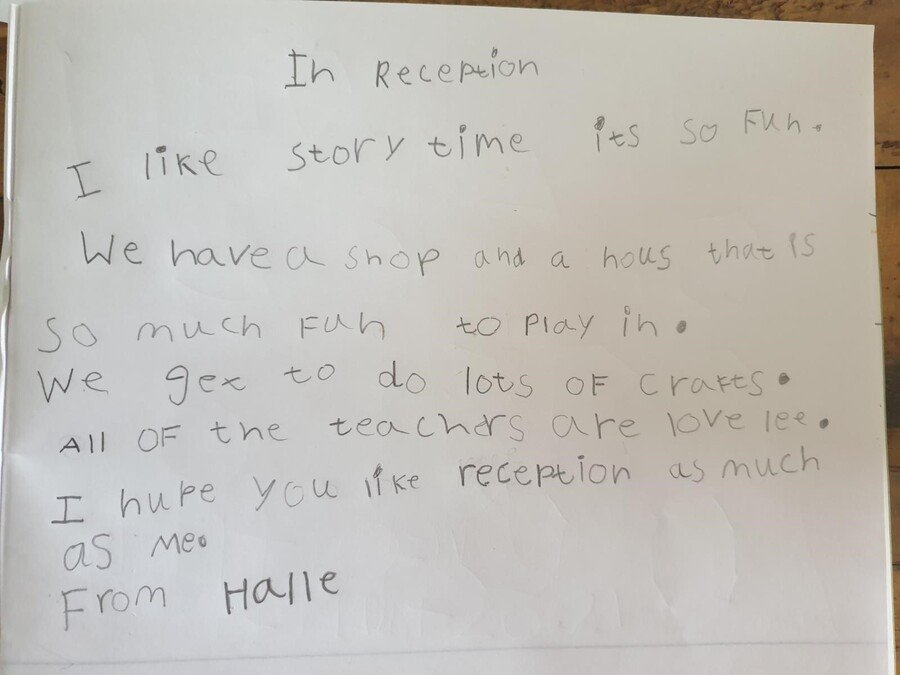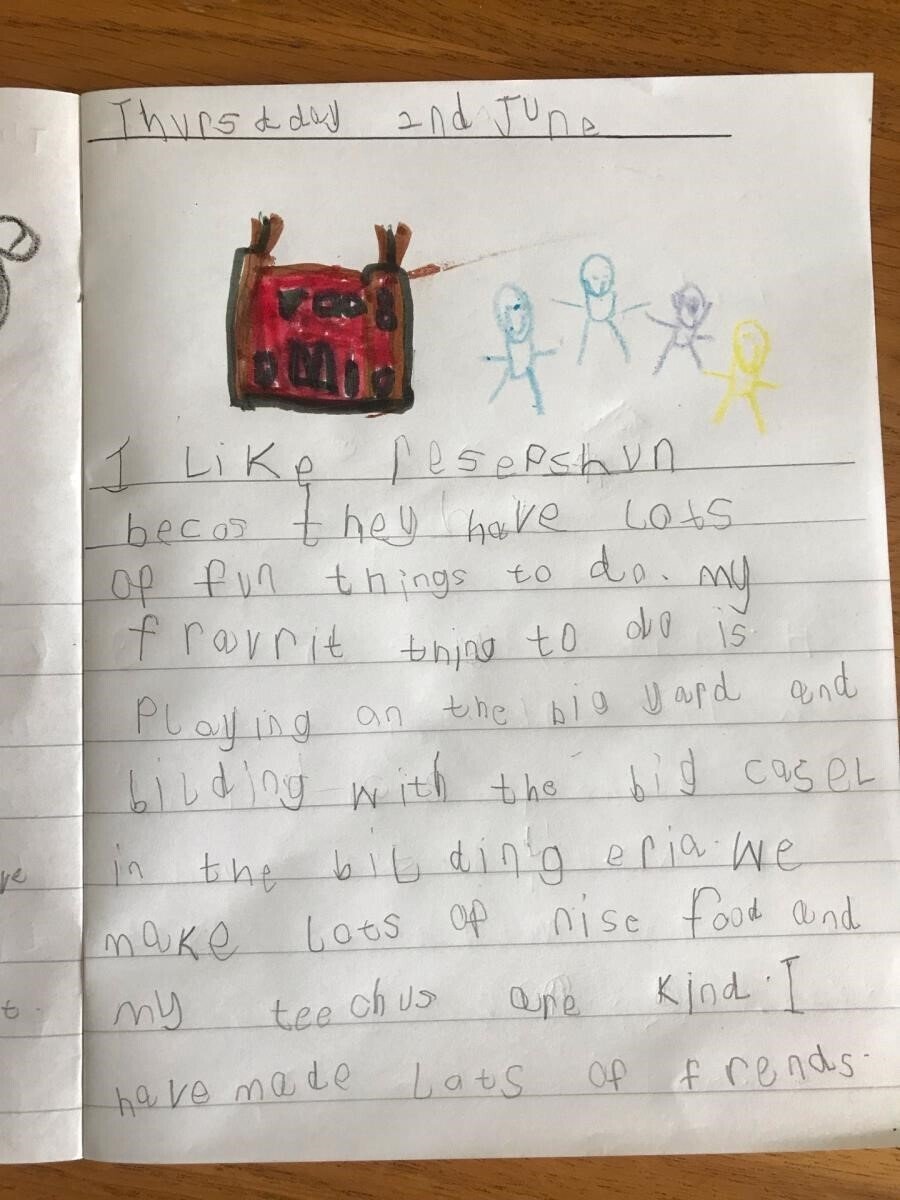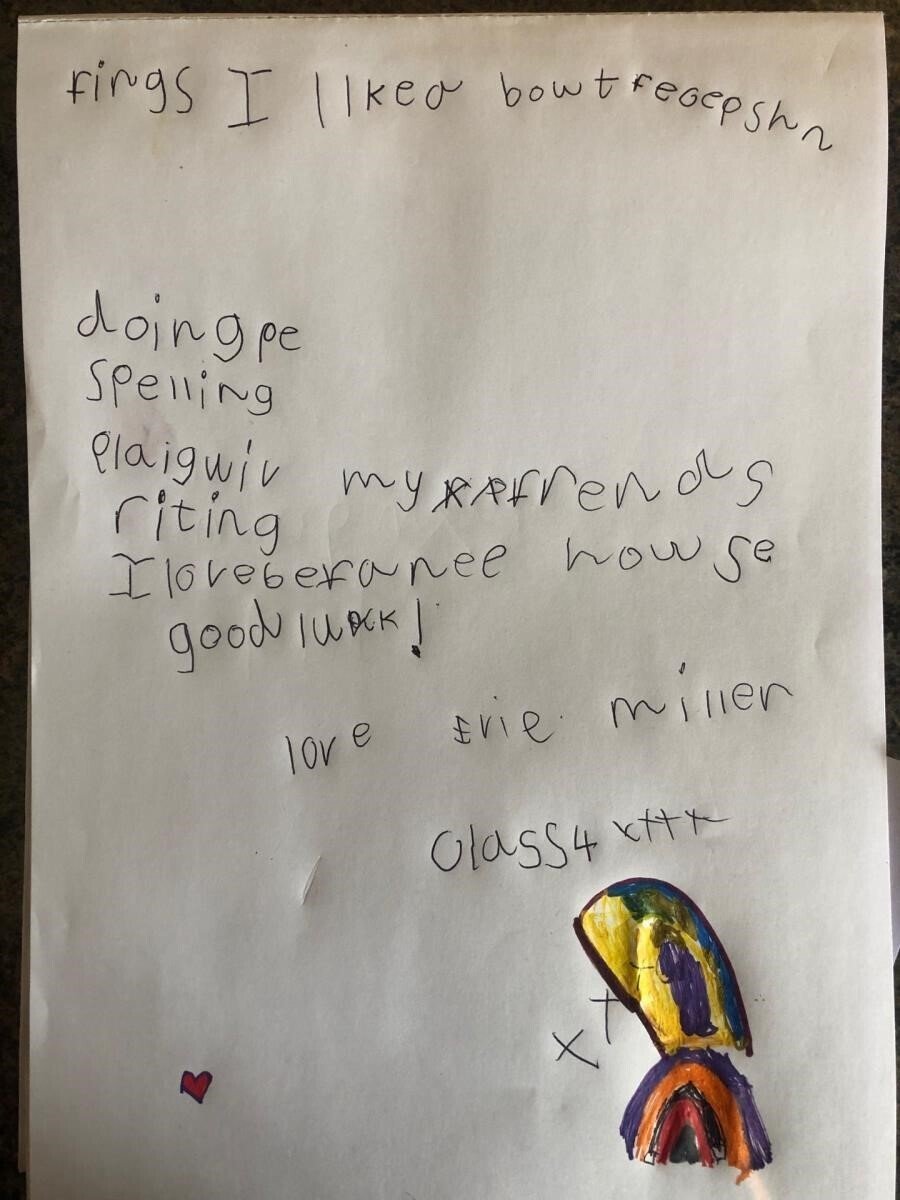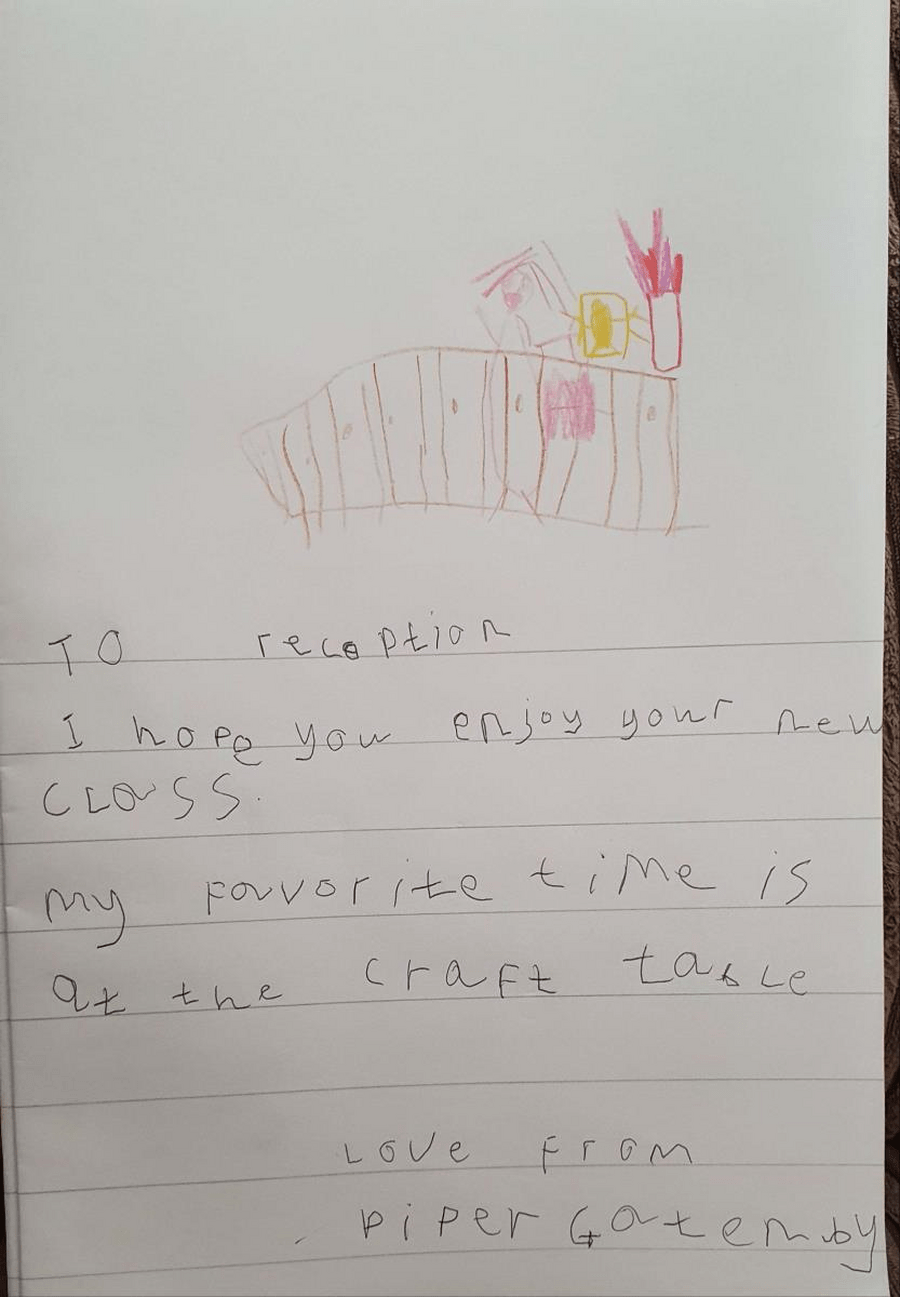 Take a look at what we have been getting up to each term on the following pages...
Teaching and Learning in the EYFS: Reception
The areas of learning and development There are seven areas of learning and development.
Three areas are particularly crucial for building children's enthusiasm for learning. These three areas, known as the prime areas are:
Communication and language development- involves giving children opportunities to experience a rich language environment. To develop their confidence and skills in expressing themselves; and to speak and listen in a range of situations.
Physical development-involves providing opportunities for young children to be active and interact; and to develop their co-ordination, control and movement. Children also learn the importance of physical activity, and to make healthy choices in relation to food.
Personal, social and emotional development-involves helping children to develop a positive sense of themselves, and others; to form positive relationships and develop respect for others.
Alongside these prime areas are four specific areas, which are:
Literacy development-involves encouraging children to link sounds and letters and to begin to read and write
. • Mathematics-involves providing children with opportunities to develop and improve their skills in counting, understanding and using numbers, calculating simple addition and subtraction problems; and to describe shapes, spaces and measures.
Understanding of the world-involves guiding children to make sense of their physical world and their community through opportunities to explore, observe and find out about people, places, technology and the environment.
• Expressive arts and design-involves enabling children to explore and play with a wide range of media and materials, as well as providing opportunities for sharing their thoughts, ideas and feelings through a variety of activities in art, music, movement, dance, role-play and design technology
Esk Avenue, Whitehaven, Cumbria, CA28 8AJ
01946 595010
admin@ss-greg-pat.cumbria.sch.uk