Online Safety
Today's children are growing up in an increasingly complex world, living their lives seamlessly on and offline. This presents many positive and exciting opportunities, but also challenges and risks. We want to equip their pupils with the knowledge needed to make the best use of the internet and technology in a safe, considered and respectful way, so they are able to reap the benefits of the online world.
To ensure this, we teach Online Safety from Pre-Nursery through to Year 2.
In Pre-Nursery, we use the simple stories from Smartie the Penguin. These are a fabulous way of introducing how to be safe when using technology including what to do if they see something they don't like online.
In Nursery, we have a collection of Online Safety stories, including #Goldilocks, Troll Stinks and Chicken Clicking. These access various key points including people online have feelings too and not to bully and knowing people online are not always as they seem.
In Reception, Year 1 and Year 2, we start our Online Learning through the Project Evolve programme. This is split into 8 sections:
Self-image and identity

Online Bullying

Online Relationships

Online Reputation (only Y1 and Y2)

Creating Media

Copyright and Ownership

Managing Online Information

Health, well-being and lifestyle

Privacy and Security
Throughout these lessons, children learn how to be responsible whilst using technology and what they should do to protect themselves.
Underpinning knowledge and behaviours
The online world develops and changes at a great speed. New opportunities, challenges and risks are appearing all the time. This can make it difficult for schools to stay up to date with the latest devices, platforms, apps, trends and related threats.
It is therefore important to focus on the underpinning knowledge and behaviours that can help pupils to navigate the online world safely and confidently regardless of the device, platform or app.
In our school this teaching is built into existing lessons across the curriculum; for example - within the computing curriculum (covered within specific online safety lessons), the HRSE curriculum and also our Kidsafe programme.
Teaching is always age and developmentally appropriate.
Online life and offline life is just life
For many of us, we see our online lives and offline lives as different, but children are growing up with technology and the internet and for them there isn't a difference; online life and offline life is just life.
Technology can move at an extraordinarily fast pace and it can be difficult to know how to start talking to your child about what they're doing online, who they might be speaking to or discussing the potential risks and issues.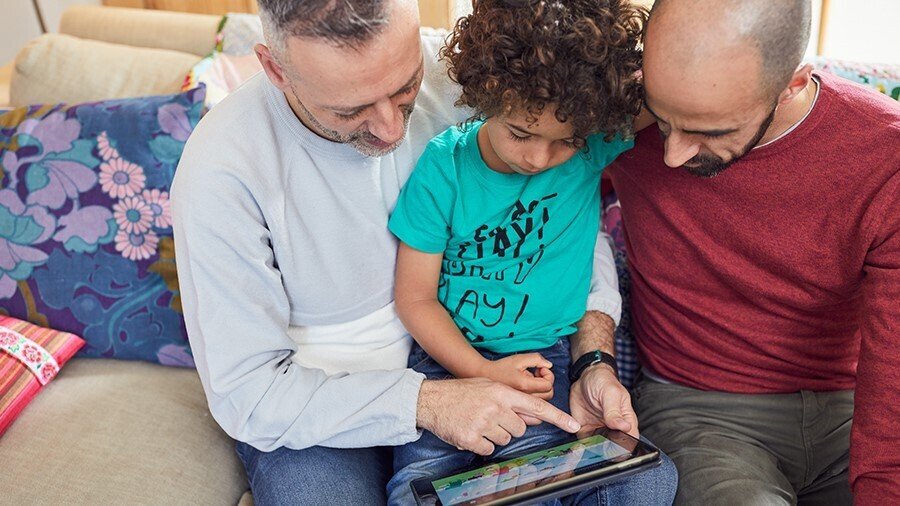 Starting the conversation
Talking regularly with your child is the greatest tool to help keep them safe online. Talking regularly and making it part of daily conversation, like you would about their day at school, will help your child feel relaxed. It also means when they do have any worries, they're more likely to come and speak to you.
But it can also be easy to become overwhelmed with the different technology, the language that children use, the huge number of games and apps which are available and the potential risks.
Please follow the link to information pages about specific online games your children might use:
Esk Avenue, Whitehaven, Cumbria, CA28 8AJ
01946 595010
admin@ss-greg-pat.cumbria.sch.uk