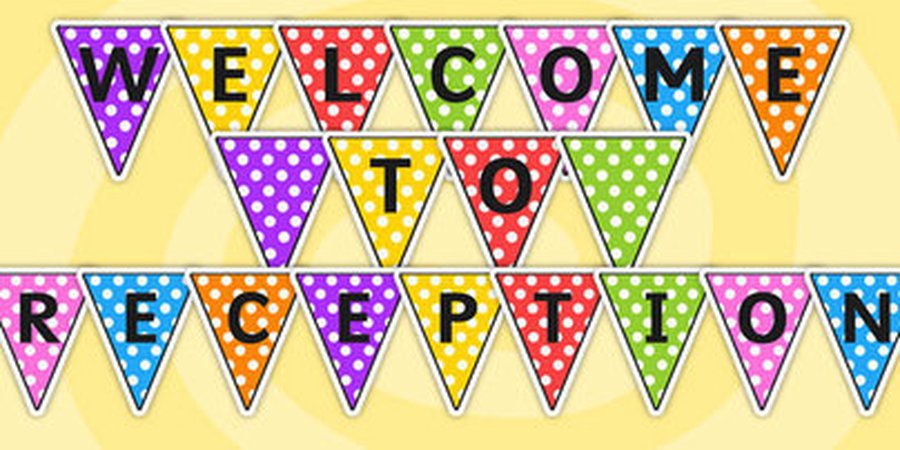 Welcome to our Reception page. As a Reception team we strive to incorporate all learning styles by using a wide range of activities within all areas of the classroom, we hope to create independent learners who are keen to explore the world around them and have a strong love of learning. Take a look at our Class pages to see what we have been busy learning during this term Scroll down for some useful websites and documents to help support your child's learning at home.
Play is an essential part of the Reception curriculum, it is when most of your child's learning takes place. Children are naturally inquisitive and love to explore. Play is a natural learning process and will help develop problem solving, flexibility, communicational skills, confidence, co-operation and empathy. Even when your child returns home at night and says they have been "playing," they are really saying we have been busy learning all day long! The next few pages will show you how this play helps your child to develop.
In Reception we also believe that experiences support all of our topics and give a variety of opportunities for our children, we try to get out and about as often as we can in order to make learning hands on, fun and most of all memorable.
Take a look at oUr leaRniNg
This week we have been introduced to different traditional tales. In Class 6 we have been making split pin characters in our art lessons, we used scissors and split pins to create our own characters and role played the story with them. We have also been practicing our drawing skills, we were given photos of real wolves and tried to sketch them, we tried really hard and got lots of detail on them.
In Geography this week we have been drawing simple maps. We made a map of our classroom and then hid Red Riding Hood. We had to give each other instructions to follow the map and see if we could find her!
In science we have been doing experiments. We tested different materials to see which would be best to keep Red Riding Hoods sandwich safe, we made predictions and discovered the best was the plastic bag!
This week in maths we have been learning about number 7. We have been looking at different concrete ways to make number 7 and then we were introduced to using the tens frames to add groups within 7. We used tens frames to tell number stories and work out the total. We also did a number 7 obstacle course where we had to do each obstacle 7 times.
For our homework task this week some of us made a house for The Three Little Pigs. As you can see the children tried really really hard! The houses made have been made from straw, sticks, boxes and lots more. We think these houses would be lovely for the Three Little pigs!
Autumn 2 Week 7 13/12/21
What a fantastic final week we have had in Reception. On Monday we visited our elderly friends at Bethany House, we performed our Christmas Nativity. We enjoyed delivering hem our special hand made cards too. On Tuesday we ventured down the cycle path looking for changes in the seasons since Autumn. we spotted lots of things: ever green trees, black birds, moles, floods, helicopters, pine cones and even some ducks on the stream. On Wednesday went to church to take part in our Crib Service, we were all so well behaved in Church! On Thursday we had our Reception Christmas party, we had so much fun! All of this whilst we continued with our writing, reading and numbers.
Elf gave us a few tasks this week, including writing to Santa and making our own Santa craft!
This week we have been superstars! We performed our Nativity play in front of our families to share the story of the birth of Jesus, we were all so proud of ourselves and remembered our words and joined in with the actions. We looked so smart in our costumes. In science we explored how to make some Christmas slime by mixing the flour with conditioner, it was very gooey but we had so much fun making it even it if was a little messy!
In RE we discussed and learned about advent. We then made our very own advent wreaths to take home and share with our grown ups the importance of Advent.
We ended our week by having our Christmas jumper day, we all looked fabulous!
This week we have been very busy getting into the Christmas spirit. First of all, we came into school on Monday to find an elf had landed from the North Pole! He left us with a very important job of writing our Christmas lists and decorating our class Christmas tree. He said we had to hurry writing our lists as Santa was ready to read them. We used our super sounding out to write what we would like from the catalogue pages, then we walked to the post box near school and posted them. After this we wrote a letter to Santa to ask him if he could visit us at school soon, we are keeping our fingers crossed that he will soon! On Wednesday we even got Christmas dinner for our school lunch, it was delicious!
In science we have been learning about how different objects float and sink depending on how heavy or light they are. We went on a walk outside to collect items and then we made predictions on which items we thought would float or sink. We were shocked that all the sticks floated!
Autumn 2 Week 4. W/B 22/11/21
This Week we have been reading The Little Red Hen Makes Pizza. To link with this each class took a trip to Morrisons to buy ingredients for our own Pizzas, The Children loved making their pizzas! We have been practicing re-writing the story too! We wrote shopping lists, instructions to make a pizza and recalls from our trip.
We were also lucky to be visited by a post lady as we are getting ready to write our letters to Santa!
This week we have been learning all about the story the Little Red Hen. In maths we have been using little red hens to find out 1 more and 1 less. We also had a go at writing our own recipe and even made our own bread just like the Little Red Hen.
We had a super week with some visitors, some real life hens came to see us and have a look at our classroom, we loved stroking them and seeing what a hen looks like and how they behave, we were very gentle and quiet as we did not want to scare them.
In RE we have been learning about other religions and celebrations, this week we found out all about the celebration Hanukkah, we made our own Menorah's as a way to remember the Jewish festival.
We finished off our busy week by learning all about road safety. We discussed and learned how to cross the road safely, we then went outside and practiced crossing the road safely with our friends.
Autumn 2 Week 2. W/B 8/11/21
This week in Reception we started off the week with walking to St Beghs church. We had a look around at the signs and symbols that we could see and talked about the meaning. When we came back to school, we enjoyed eating our homemade soup that we had left cooking! For maths this week we have been learning all about 5, we went on a number 5 hunt around our school and spotted 5 in lots of places including 5 tyres, 5 trees and the number 5 in lots of places on our playground! In science we have been learning about animals that hibernate and we went into the forest to build warm and cosy homes for hedgehogs to hibernate in. While we were in the forest, we collected leaves and have done some brilliant writing about the way they felt and looked. We also learned about Remembrance Day and made lovely poppy badges to wear during the day and for when we all stood still during the one-minute silence. In music we have been learning how to play a tune on the xylophone which we really enjoyed! Finally this week we had PE, we have been learning how to travel in different ways and even got to practice on the balance benches!
This week was also the last week to bring in our shoeboxes for the 'Boxes of hope Cumbria' charity, we collected lots of things to put in them and helped to make some to send to Romania!
Autumn 2 Week 1. W/B 1/11/2021
This week we have started our new topic entitled "Celebrations." We have enjoyed Halloween activities at the start of the week, making monsters, pumpkin art using the laminator, bats with moving wings and threading spider webs. For Numbers we introduced number 4 and practised ordering our numbers to 10. In RE we shared the story of Jonah and the Whale, we made some super whale craft! For Science we have been talking about how a balloon moves when we blow it up and let go, we all tried hard to carry out our own mini experiment! We have been reading Halloween themed books, in Class 5 we read Spider Sandwiches, which the children loved! we all practised drawing monster Max, take a look at some of our fabulous drawings below.
At the end of the week we celebrated bonfire night! we had a mini bonfire with our very own Guy Fawkes. We enjoyed marshmallows on the fire, jacket potatoes, chocolate apples and then watched some firework displays on the SMART board before producing some firework art!
Autumn 1 . W/B 03/09/2021
Have a look at our fantastic first term in Reception!
We have been settling into our classes, making new friends, exploring the continuous provision and settling into our daily routines.
This term we have been learning all "About Me." We found out about our new friends likes/ dislikes, family members and friends. We brought in our favourite teddies and held a teddy bears picnic. We have been learning about our bodies and how we can stay fit and healthy. We had a visit from a nurse who talked to us about having a healthy heart. We had a toothbrush day and brought in our own brushes and practiced brushing for 2 minutes. For phunky foods we made lots of healthy snack options, focusing on cutting fruit and veg.
We have been exploring the outdoor area: searching for signs of Autumn and making autumn crafts. We also visited Whinlatter Forest to explore seasonal changes.
For Literacy we have been reading the Gruffalo, Supertato Bathroom Boogie and Elmer. We enjoyed a visit to the library to look at lots of new books too.
Esk Avenue, Whitehaven, Cumbria, CA28 8AJ
01946 595010
admin@ss-greg-pat.cumbria.sch.uk