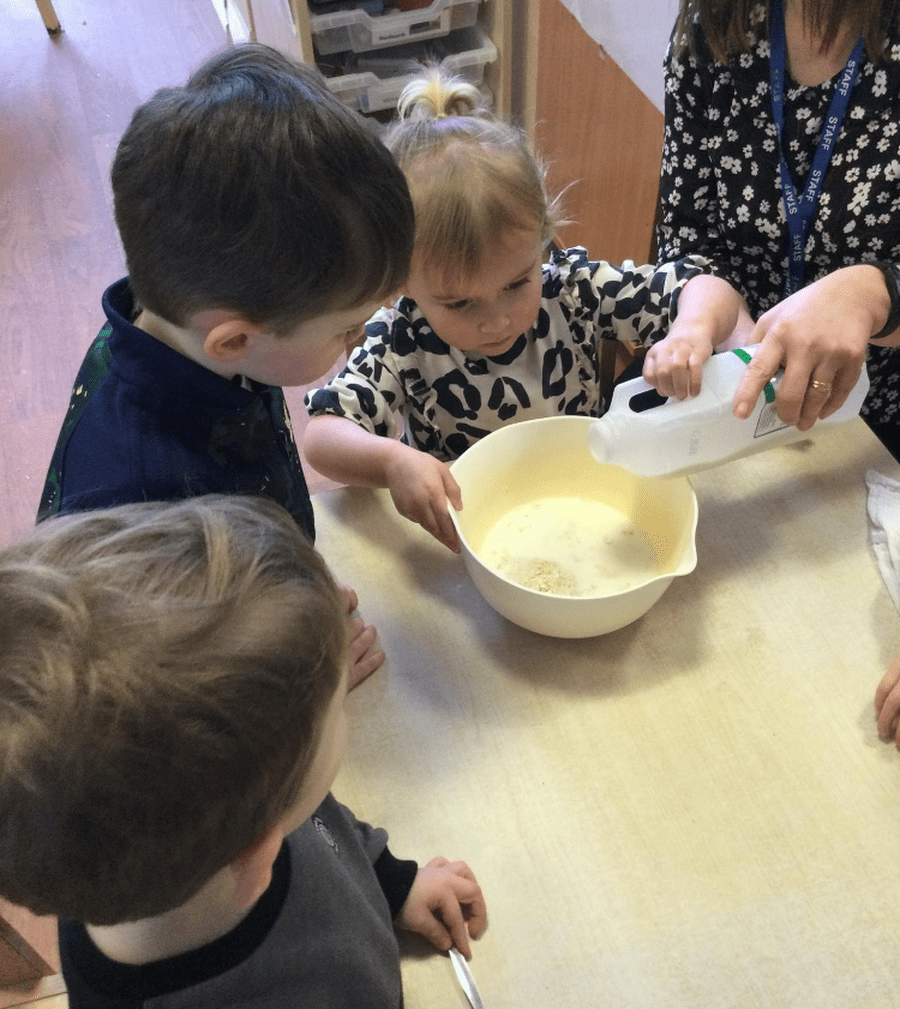 Welcome to Pre Nursery
Pre Nursery offers a nurturing and learning environment for children aged two years old.
They can then transition over to the School Nursery the term after they turn three.
'Our vision is that every child who attends our setting, receives the best possible start in life,
and they will be encouraged and supported every step of the way to reach their full potential'.
For further details please click on the links below
We can offer up to 15 hours free child care if you meet a certain eligibility criteria. You can apply online - www.cumbria.gov.uk/childcare
Take a look at the different areas in our Pre Nursery setting:
What our Parents say about Pre-Nursery:
"A welcoming, nurturing environment where your child can learn, explore and have lots of fun"
"Great staff, so friendly, and welcoming. Lots of lovely activities and we enjoy seeing the many photos of our child learning and having fun"
"A nurturing environment where children's curiosity is fostered and children are able to find out about the world around them."
"Excellent communication from staff and a nurturing environment"
"Friendly, helpful and my son always comes out with a smile on his face"
"A fantastic range of learning opportunities"
"I love getting all of the photos and seeing what my child is up to at Nursery!"
Esk Avenue, Whitehaven, Cumbria, CA28 8AJ
01946 595010
admin@ss-greg-pat.cumbria.sch.uk