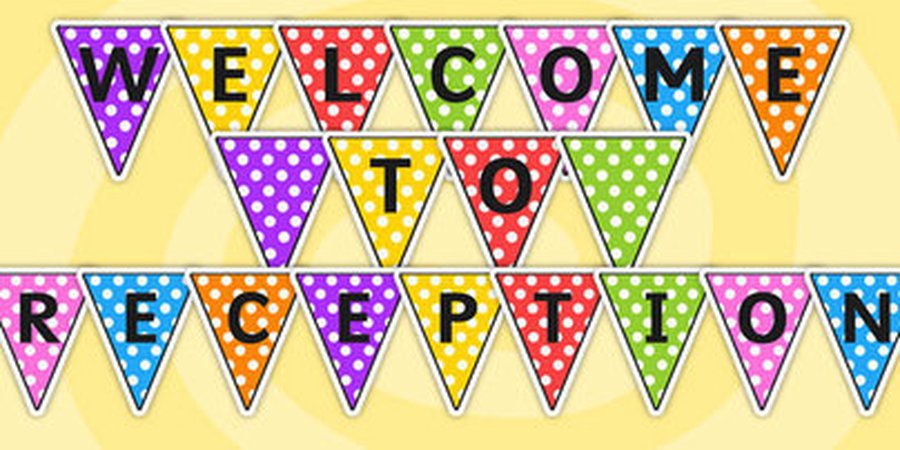 Welcome to our Reception page. As a Reception team we strive to incorporate all learning styles by using a wide range of activities within all areas of the classroom, we hope to create independent learners who are keen to explore the world around them and have a strong love of learning. Take a look at our Class pages to see what we have been busy learning during this term Scroll down for some useful websites and documents to help support your child's learning at home.
Play is an essential part of the Reception curriculum, it is when most of your child's learning takes place. Children are naturally inquisitive and love to explore. Play is a natural learning process and will help develop problem solving, flexibility, communicational skills, confidence, co-operation and empathy. Even when your child returns home at night and says they have been "playing," they are really saying we have been busy learning all day long! The next few pages will show you how this play helps your child to develop.
In Reception we also believe that experiences support all of our topics and give a variety of opportunities for our children, we try to get out and about as often as we can in order to make learning hands on, fun and most of all memorable.
Thankyou to all parents who came to our Writing Workshop. It was a huge success and parents enjoyed learning how we teach writing and enjoyed sharing their learning when working alongside their child!
If you were unable to come please see the Presentation below, any questions please get in touch with your class teacher.
Take A Look At Our Learning
Spring 2 Week 6 W/B 28/03/2022
We had a super busy last week of term! we have learned all about the Easter story, starting with palm Sunday. We then shared some bread and juice and had our own last supper. To understand what happened to Jesus on Good Friday we visited the Church to look at all the stations of the cross. We also made lots of crafts to help us remember what happened to Jesus and why we celebrate Easter.
On Thursday we had a very special day and went to an Easter Fayre where we played lots of games, we had a egg hunt, egg and spoon race and an egg dumping competition.
We also made a special planter to take home with a sunflower in to finish our topic of Growing.
Spring 2 Week 5 W/B 21/03/2022
This week in class 6 we have been very busy! In maths we have been learning about 3D shapes. We have been looking at the different 3D shapes and then looked in our environment to find some. We then played a game using 3D shapes to see if we could build a tower using the shape the dice landed on and had to discuss if it would be good for building a tower with or not.
This week as part of our 'growing' topic, we visited Strudda bank farm where we got to see lots of animals and learn about how they grow from tiny baby animals into the big animals that live on the farm. We loved meeting all the animals and learning about crops our food grows from.
In science we have been doing some experiments. We have been investigating materials and what they are used for. We talked about which materials are soft and how they feel. We then decided to test the materials to see which would protect our egg the best, we made predictions before carrying out the test!
In art we have been looking at different ways to create flower pictures. This week in class 6 we painted daffodils outside using watercolours to create beautiful pictures.
Spring 2 Week 4 W/B 14/03/2022
Reception have had a fun filled week! we have been busy carrying out daily experiments part of national Science Week. We had lots of funs making explosions and lava lamps. We also celebrated St Patricks day, changing around classrooms to create cards, badges, biscuits and Irish dancing.
We have been reading the Giant Turnip story in Class 5, rewriting the story and make story maps.
We have been very busy using our new phonics sounds in our reading and writing tasks.
for Mathematics we have been revisiting patterns and 3D shapes.
We had a little visit from baby Marlie to link to our growing topic
Spring 2 Week 3 W/B 7/03/2022
This week we learned all about the importance of looking after our local environment. We were so shocked by all the rubbish that is left on the cycle path. So, we decided to take action and collected up lots of litter. This week we did some observational dotty art pictures of flowers as well as practiced our football skills in PE. We really enjoyed a trip to the Library this week, we looked at lots of information books about growing and chose some books independently. On Friday we learned all about Luke's Gospel and how we can be helpful to one another. We also celebrated World Maths Day by getting busy with lots of number activities.
Spring 2 Week 2 W/B 28/02/2022
This week we celebrated Shrove Tuesday. We talked about the story of Lent and why we participate in it. We all thought about a promise we could make for Lent to bring us closer to Jesus and God. We then decorated and ate lots of pancakes.
On Wednesday we had a special Ash Wednesday assembly with the priest. We listened to the Gospel and then all got an ash cross on our head.
On Thursday we celebrated world book day. We got to dress up as our favourite character and bring in our favourite book to share. We did lots of activities around books. In Reception we went on a book hunt and made our own little booklets.
In maths we have been learning about number 9 and number 10. We have been using the part-part-whole model to find different ways to make each of the numbers.
We have also been finding out about animals habitats around the world. We looked at different animals then used our library books to find out where the animals might live and if its similar or different to where we live.
Spring 2 Week 1 W/B 21/02/2022
This week we have been super busy! We have enjoyed learning about our new topic Growing. We have been sharing the Growing Story each morning, talking about how plants, peoples and animals grow. We had a visit to the Garden Centre to buy some seeds and a plant to look after. On our way we looked for some signs of Spring. We spotted frogspawn, buds and some blossom! For numbers this week we have been learning about the numbers 9 and 10, we are working hard to add together two sets of numbers in lots of different ways, this week we used skittles to add and Numicon too. We have been practicing our sentence writing and looking at using our phonetic sounds in our writing.
Esk Avenue, Whitehaven, Cumbria, CA28 8AJ
01946 595010
admin@ss-greg-pat.cumbria.sch.uk